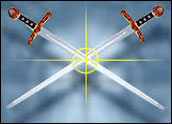 Compuware announced that it has filed an emergency motion in its software piracy case against IBM.
Compuware asked the court to levy severe sanctions and provide other relief against IBM for introducing critical evidence after the close of discovery.
Specifically, the filing asks the U.S. District Court for the Eastern District of Michigan to order judgment in favor of Compuware on its claim that IBM took Compuware's software source code.
"We're requesting a default judgment in the piracy portion of our case against IBM," said Thomas M. Costello, Jr., Compuware General Counsel.
Compuware originally brought suit against IBM in March of 2002 for theft of Compuware software.
The Compuware suit also alleges that IBM is unfairly using its monopoly power in mainframe hardware and software products to compete unfairly in the software tools markets.
"In startling contrast to numerous sworn statements by its employees and lawyers, IBM has suddenly found critical source code more than two years after the Court ordered IBM to produce that code," said Costello.
Compuware filed suit against IBM for theft of trade secrets, software piracy and antirust violations in March 2002, after IBM had seemingly developed products competitive to Compuware's.
In early 2003, Compuware asked the Court for a Preliminary Injunction on IBM's sale of the competing products. In part because there was not sufficient source code evidence, the Court ruled against Compuware's request.
"We're eager to put our claims against IBM in front of a jury in November," concluded Costello.