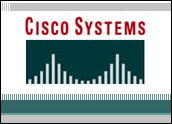 Oil prices and warnings from some key technology companies weighed on U.S. stock markets Wednesday, ending a two-day rally.
Markets had performed well both before and after the Federal Reserve, as expected, raised interest rates on Tuesday. Upbeat comments on the economy that accompanied the report inspired confidence in investors Tuesday afternoon.
But the bounce didn't last. On Wednesday morning, attention turned to oil and corporate earnings, and the news was not happy.
Negative news from Cisco pushed the tech-heavy Nasdaq index down 26.28, or 1.4 percent, to close at 1,782.42. The Dow lost just 6.35 points, closing at 9,938.32. The S&P 500 closed at 1,075.79, down around 3 points on the session.
Volume was moderate, with about 1.4 billion shares trading on the New York Stock Exchange. Decliners led advancers by a ratio of 5 to 4.
Cisco's Earnings
Cisco Systems fell sharply, down $2.17 — almost 11 percent — to close at $18.29, its lowest close of 2004. After charges, the company reported quarterly income of 21 cents a share, a penny more than estimates.
The earnings figure, however, did not allay investors concerns on other issues. Cisco reported growing inventory and forecast modest growth in the next quarter.
Caught in the fallout over Cisco were other tech firms, including Hewlett-Packard, which lost 2 percent, and IBM, which was down 1.4 percent. Ciena and Lucent each dropped 5 percent, while Tellabs gave up 4 percent.
UTStarcom, which sells wireless telephone technology in developing markets, plunged 14 percent. The company is seeking an extension in filing its second-quarter report with the Securities and Exchange Commission while its audit committee evaluates a questionable transaction.
Oil Trouble
The world's oil markets offer little reason for optimism. In London, Brent North Sea crude closed at US$41.57 dollars a barrel, breaking by a penny the record close of Monday.On the New York Mercantile exchange, light crude rose 28 cents to end at $44.80.
A fresh assurance from Saudi Arabia that it could pump more oil caused a brief dip in prices, but cause for anxiety quickly reemerged. In Iraq, coalition forces vowed to crush a Shiite uprising that has curtailed exports, but the success of that mission remained uncertain.
Venezuela, a major oil producer, will hold a referendum on President Hugo Chavez next week. Analysts worry that the outcome of the vote may lead to a strike that could cripple the nation's oil industry. Meanwhile, in Russia, the beleaguered Yukos continued to struggle for survival.
On Thursday, the U.S. Energy Department issues its weekly update on energy stockpiles, which in recent weeks have caused substantial moves in the volatile energy futures markets.
The longer-range oil picture remains clouded. A report issued by the International Energy Agency predicts worldwide demand for oil will actually be above even already revised forecasts for all of 2004 and 2005 as economic activity expands in emerging economies such as India and China.Adjusted for inflation, oil prices remain far below the heights reached during the oil crisis of the 1970s. That historical perspective, however, appears to offer little comfort to jittery investors.