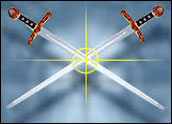 Wired News has waded into the middle of the controversial court case involving AT&T's alleged participation in the National Security Agency's domestic surveillance operations.
An anonymous source provided the news organization with a copy of documents pertaining to the case that the judge had ordered sealed.
However, Wired News determined that the ruling and gag order — made at AT&T's request — only applied to Electronic Frontier Foundation, its representatives and its technical experts.
Wired News Editor-in-Chief Evan Hansen noted that the court explicitly rejected AT&T's motion to include the EFF's primary witness in the case, former AT&T employee Mark Klein, in the gag order. The court also declined AT&T's request to compel the EFF to return the documents.
The documents include an affidavit by Klein, eight pages of AT&T documents marked "proprietary," and several pages of news clippings and other public information related to government-surveillance issues.
From Trade Secrets to Espionage?
The EFF brought this suit against AT&T in January based on documents produced by Klein that showed AT&T cooperated with the government in its eavesdropping program, in violation of telecom laws requiring warrants or court orders for such data.
The documents were sealed because of their potential to reveal AT&T's trade secrets — not because they were classified.
"We think that claim was very thin," Hansen told the E-Commerce Times. "Given the level of scrutiny this case has received, we thought it was time to give the public a chance to review them."
The claim marks a very important distinction between the AT&T case and other national security cases currently being litigated, in light of recent comments by Attorney General Alberto Gonzalez, who said on this past weekend's round of talk shows that any reporter revealing classified information should be prosecuted. He also said there is justification for using telephone records to identify reporters' sources.
"We went into a huddle after that," Hansen reported. "We have determined, though, that his comments didn't apply to us."
State Secrets Privilege
The U.S. government still wants the suit dropped, not surprisingly. It has filed a motion to dismiss it on the grounds of State Secrets Privilege, a power the government can invoke to stop civil litigation that touches upon issues of national security.
"It has been used increasingly over the past decade to shut down cases," Hansen noted. In recent years it has been extended very liberally, he said, to rope in or shut down sensitive proceedings.
Thefull text of the documents published by Wired News can be viewed online.