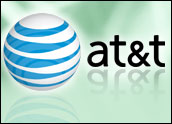 AT&T is offering customers that subscribe to both its wireless and fixed-wire services free calling between the two.
Called "AT&T Unity," the service appears to be the first bundled product that combines both landline and wireless services. For that reason alone, it is a noteworthy move in what has turned out to be a battle for survival between phone and cable companies, as they both position themselves to offer all communication services to all customers.
This offering impacts more than 100 million customers. However, the de facto price point for the free calling — US$110 in combined spending for the minimum landline and wireless plans — is not that attractive for a lot of customers, Roger Kay, principal with Endpoint Technologies, told TechNewsWorld. You can get a much better deal with VoIP (voice over Internet protocol), he observed.
The offer "plays to AT&T's strength as the provider with the largest reach, but the competitive advantage depends on preserving the old access fee regime," noted Daniel Berninger, senior analyst at Tier1 Research, in a client note.
Retaining Customers
More likely, AT&T Unity will keep AT&T's most valuable customers from straying — the other major motivation behind the rollout, Matt Booth, senior analyst with Kelsey Group, told TechNewsWorld.
"There has been a lot of success in bundling over the years. Remember MCI Friends and Family? It was the most successful marketing campaign for a phone company," he commented.
Most recently, in the last year, Comcast and Time Warner have exerted market leadership in the sale of combined phone, video and high-speed data with trials to include wireless, Bill Opet, principal and vice president of cable and broadband services at TMNG Global, told TechNewsWorld.
"The cable companies have been the market leaders on the triple play," he added. "Most noteworthy, NTL is leading the charge in Europe with the integration of Virgin Mobile for the quad play — which includes wireless with the triple play, as well as more content."
Given all the options in the market now, Booth noted, the most AT&T is likely hoping for is to give customers a reason not to switch.
"If you have all of your services from AT&T, then maybe you won't be inclined to put a Web phone in," he said.
The VoIP Factor
The rapid adoption of VoIP has introduced a new dynamic into the buying decision of most consumers. Cable, Booth noted, is now taking a larger share of the VoIP market.
"The phone companies are losing customers to both wireless and VoIP companies. This is a reasonable defensive play," he said.