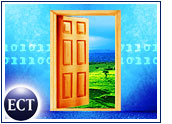 Online search engine Ask Jeeves has reached an agreement to start offering Citysearch's local content and business data, with the information expected to start showing up in searches in September.
Citysearch's data will complement the local features already offered on Ask Jeeves, including maps, driving directions, weather, people search, movies and more.
"Searches for local information and services represent one of the most significant areas of user demand on Ask Jeeves," Jim Lanzone, senior vice president of search properties at Ask Jeeves, said.
"By utilizing Citysearch's content-rich structured data, combined with our own proprietary technologies, we will make a significant step toward creating the smartest and most robust local-search experience online," Lanzone added.
Intuitive Search
Under the partnership announced today, Ask Jeeves, at http://www.ask.com, will license Citysearch's content and business data for results in searches through Ask Jeeves' Smart Search technology, a proprietary combination of Teoma search, natural language, and structured-data search technologies designed to deliver a more intuitive search experience.
Smart Search is aimed at allowing users to find what they need more easily by helping narrow, broaden or more directly answer user queries.
Citysearch, owned by InterActiveCorp, is a leading local search service providing in-depth information on businesses, from restaurants and retail, to travel and professional services.
It features more than 2 million editorial and user reviews and ratings of local businesses, which help users to make informed decisions about where to spend their time and money.
'Natural Fit'
"Citysearch stands apart from other local search products because of its breadth and depth of local content and merchant base, which delivers a compelling consumer experience that makes users return frequently," Citysearch CEO Briggs Ferguson said. "It was a natural fit for us to help power Ask Jeeves' Smart Search results," he explained.
Emeryville, California-based Ask Jeeves provides consumers and advertisers with information retrieval products across a diverse portfolio of Web sites, portals and desktop search applications.
Its search and search-based portal brands include: Ask Jeeves (Ask.com and Ask.co.uk); Ask Jeeves for Kids (AJKids.com); Excite (excite.com); iWon (iwon.com); My Search (mysearch.com); My Way (myway.com); My Web Search (mywebsearch.com) and Teoma (teoma.com).
Local-Search Service
Ask Jeeves also owns the search technology Teoma, proprietary natural language processing technology, as well as portal and ad serving technologies. In addition to powering several of the Ask Jeeves brands, the company syndicates its technologies.
Citysearch is a local-search service, providing up-to-date information on businesses, from restaurants and retail to travel and professional services.
Through its unique Local Pay For Performance (PFP) service, Citysearch allows businesses to capture their most relevant customers online while paying only for the leads received.