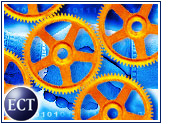 Signaling its intention to remain a player amid the giants in the search engine battle, Ask Jeeves said it will acquire the parent company of the Excite Network of search engines for about US$343 million in cash and stock.
Ask Jeeves said the acquisition of privately held Interactive Search Holdings will provide an immediate boost to its earnings and revenue numbers this year. It also could double overnight the number of search queries the company handles, which in turn could make Ask Jeeves more desirable to online advertisers as an alternative to Google and Yahoo.
Emeryville, California-based Ask Jeeves will issue 9.3 million shares of stock and pay $150 million in cash to complete the transaction. The deal calls for Ask Jeeves to pay another $17 million in cash if certain targets are met, potentially raising the value of the deal to about $360 million.
Growing, Growing, Gone
Ask Jeeves CEO Steve Berkowitz called the move "an important step" in the company's "growth strategy."
"By leveraging these two complementary approaches to search, we expect to accelerate Ask Jeeves' market share gains in 2004 and beyond," Berkowitz said.
Interactive operates several Web businesses under a variety of brands, including My Way, My Search, My Web Search, iWon, Excite and the MaxOnline, an advertising network. Taken together as the Excite Network, the sites rank in the top 10 of all Web properties, according to data collected by Comscore/Media Metrix.
The sites generated about 700 million search queries in the fourth quarter of 2003, slightly more than Ask Jeeves.
Back in the Pack
Investors were quick to back the move, sending Jeeves' stock higher by $7.90, or 38 percent, to $28.61 in early trading Thursday.
However, analysts pointed out that even with its search base doubled, Ask Jeeves faces the prospect of losing the war against Google, which appears poised for an IPO that could give it hundreds of millions of dollars to spend to solidify its position, and a rejuvenated Yahoo, which recently dropped Google as a search provider in favor of its own technology, much of it acquired through takeovers. Microsoft, meanwhile, has long been rumored to be planning its own search market splash.
Nielsen//NetRatings analyst Jason Levin said Jeeves will remain in fourth place in his company's ranking based on recent results, behind Google, Yahoo, MSN Search and AOL.
Bright Side
But Levin told the E-Commerce Times that surfers continue to use search engines in larger numbers as well, expanding the opportunities that exist for all companies. Searchers are not reluctant to use multiple sites, and they tend to return to those that provide relevant results.
"Most Web users, but particularly shoppers, who are trying to find something specific are going to continue to rely on search to navigate," he added.
Yankee Group analyst Rob Lancaster agreed, telling the E-Commerce Times: "There's room in the marketplace for a player like Jeeves because the relationship between a Web user and a search engine isn't often an exclusive one. The reason there's been so much consolidation already is the belief that technology and traffic are what will win out."
The variety of the Interactive properties might help attract advertisers. The family of sites ranges from stripped-down search-only pages, such as MyWay.com, to the far more boisterous iWon.com portal, where users who register can qualify to win cash and other prizes each time they use the site.
Paying Dividends
Ask Jeeves put itself in a position to make the acquisition in part by selling its own enterprise search unit last year and in part by achievinga strong 2003 in terms of profits and sales. The company said that even without the Interactive buy, it is on track to exceed its earlier guidance for the current quarter and the rest of 2004.
Ask Jeeves also made waves in search-engine circles this week by saying it will terminate one of its paid-inclusion programs, citing skewed results and rankings.
Paid inclusion became a hot-button topic this week when Yahoo said it would boost the number of paid listings its searches return by expanding its roster of paid listings and updating those listings more regularly. Some analysts suggested that while Yahoo's paid-inclusion move could bring a revenue windfall in the short term, other companies, such as Google, have steered clear of that route out of concern that paid listings could damage the credibility of a search engine's results.