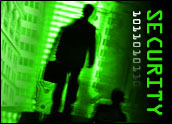 Kaspersky Lab provides security software products and services for PCs, networks and mobile devices in more than 50 countries. The company is headquartered in Moscow and has regional offices in the UK, France, Germany, The Netherlands, Poland, Japan, China, Korea, Romania and the United States. Its partner network includes more than 500 companies spread around the world.
Founded in 1997, Kaspersky initially gained recognition for its rapid response and for its viral and cyberthreat database. The firm's antivirus, anti-hacker, anti-spam and anti-spyware products continue to be well recognized for their exceptional detection rates, timely virus analysis, and high quality services.
Kaspersky works closely with software developers to ensure full integration with other vendor products. It is a Microsoft Gold Certified Security Solutions Partner, as well as a SuSE Linux Ready and a Red Hat Ready partner.
The company's solutions protect home PCs, workstations, mail and file servers, and Internet gateways. Kaspersky offers centralized administration tools, anti-spam systems, a personal firewall, and protection for mobile devices including Palm OS, Pocket PCs and smartphones.
Products
* Kaspersky Anti-Virus 6.0
Provides rapid response to the newest threats. It boasts high virus and spyware detection rates, thorough and accurate antivirus scanning, and easy installation and configuration. It combines traditional antivirus defense methods with proactive technologies to provide dependable protection — with automated hourly updates — against malicious programs including viruses, spyware, Trojans, worms and keyloggers.
* Kaspersky Internet Security 6.0
Combines all the company's latest technological developments to protect PCs from malicious code, repel network attacks and prevent spam. All product components integrate seamlessly to prevent system conflicts and ensure high operating speeds. Components include antivirus, anti-spam, anti-spyware, and Kaspersky's personal firewall.
* Kaspersky Security for PDAs
Protects smartphones, Pocket PCs and Palm Pilots from viruses and spyware. The program scans both data storage locations and memory extension cards, and provides password protection for sensitive information stored on handhelds.
* Kaspersky Anti-Virus Business Optimal
A multi-platform anti-virus and anti-spyware solution that protects all network nodes — including workstations, file servers, mail systems and Internet gateways — from viruses, Trojans, adware, spyware and other threats.
* Kaspersky Corporate Suite
A configurable system designed to protect corporate networks of any size or complexity.
* Kaspersky Anti-Spam
Provides intelligent spam filtering. The Enterprise Edition guarantees secure business process by protecting corporate mail systems. The ISP Edition includes a flexible mail-handling capacity and licensing policy.
McAfee is a computer and network security industry pioneer that has enjoyed market leader status since its founding in 1989. McAfee VirusScan remains a key and integral part of its much-expanded security offerings. The Santa Clara, Calif.-based company can claim 100 million McAfee-protected end-users and more than 13 million paying subscribers to its online consumer security services.
McAfee has been at the forefront of the "security as a service" model and now offers users prepackaged and custom-tailored bundles of integrated security software applications and online services. Its Internet Security Suite comes in Home, Small and Medium Business, Enterprise, Mobile Security and Wireless Network editions.
To protect consumers in today's increasingly sophisticated threat environment, McAfee Consumer has developed a new generation of security services that expand beyond PC security. Code-named "Falcon," the system provides comprehensive protection that is easy for consumers to use.
The Enterprise edition includes McAfee Research's 10-step security risk management methodology that users can follow to design a strategic and tactical security framework; proactive malware and spyware protection that uses on-access scanning to stop potentially malicious threats before they invade the network; and ePolicy Orchestrator, a centralized security management console with network access control.
Product
* Falcon
Falcon security comes in four packages. Core protection includes McAfee's antivirus and anti-spyware applications, as well as a personal firewall, while McAfee Total Protection offers comprehensive security for protecting the PC, the consumer online and the home network.
Features
– PC Protection- McAfee SystemGuards, which looks for malicious behavior to stop potential spyware, viruses and hackers- McAfee X-Ray for Windows, which detects and kills rootkits- Automatic backup to preserve copies of valuable files on CD, DVD, or USB and external drives
Online Protection
– McAfee SiteAdvisor clearly identifies potentially dangerous Web sites that infect PCs with spyware, adware, spam and online scams before consumers access them.- Intelligent Anti-Phishing blocks consumers from potential Web site scams and blocks tracking cookies from ever being installed on the PC.
Home network protection
– All of McAfee's new security services include a network manager that lets consumers monitor the PCs in their network for security weaknesses.- McAfee Wireless Protection secures home networks in a few easy steps.
Stoughton, Mass.-basedNetwork Systems Architects is an IT service management consultancy focused on infrastructure engineering, enterprise management and security for Global 1000 clients
Product
* NSA Elemental Compliance System
An enterprise security software solution designed specifically to meet the multiple security and compliance needs of enterprises. It enables organizations to express, monitor and enforce security policies for any computer connecting to the network.
Elemental unifies policy management, host configuration and network access control in one seamlessly integrated offering. The system consists of Elemental servers and agents running on multiple operating system platforms covering workstations, laptops and servers throughout a network. It restricts access by policy for hosts and users that are noncompliant with critical security policies.
Features
– Regulatory Compliance Management/Sarbanes Oxley IT Security Controls Compliance- Internal Security Compliance- Rogue Device Containment- Wireless Access Detection & Control- Cross-Platform Policy Implementation- Vulnerability Detection
Symantec's security products and services are designed for use in home/home office, small and medium-sized business, and enterprise level environments. Norton Anti-Virus 2006, the latest version of the Cupertino, Calif.-based company's PC security system, is designed for use on individual PCs, in home or small office network systems environments, or as part of Symantec's more robust, integrated and larger scale Norton Internet Security product suite.
Norton Anti-Virus 2006's new features include smart technology that detects worms and other new threats in real-time without having to wait for system updates. It preinstalls spyware and adware detection and blocking capabilities to guard against keystroke logging and hijacking.
Symantec in late June announced the Symantec Threat and Vulnerability Management Program, which combines its security consulting expertise with its global threat intelligence in order to help customers better manage their overall network and systems environment, and prevent breaches before they occur.
Product
* Norton 2007 Beta for Windows XP
The Beta version of Norton Internet Security 2007 for Windows XP is now available for download on the Symantec Web site.
Features
– Detects and blocks spyware, viruses and adware- Automatically blocks intruders, hacker and identity thieves- Inspects both incoming and outgoing Internet traffic- Scans e-mail and instant messaging attachments for security threats and risks- Provides view of the security status of computers with one click
Founded in 1988 by Steve Chang, Trend Micro has grown to become a global leader in network antivirus and Internet content security software and services. The Tokyo-based company built its reputation at the leading edge of the migration of virus protection from the desktop to the network server and the Internet gateway.
Through initiatives such as its Trend Micro Enterprise Protection Strategy, it focuses on outbreak prevention. It provides customers with a comprehensive approach to managing the outbreak lifecycle, thereby minimizing the impact of network worms and virus threats to productivity and data.
Solutions
* Desktop and Client – virus protection for the enterprise end-user or home user* Outbreak Management – centralized outbreak management and threat-specific expertise for proactive outbreak lifecycle management* Network Protection – network virus and network layer threat protection for the enterprise* E-mail and Groupware – virus and content security protection for Lotus Notes and Microsoft Exchange environments* Internet Gateway – virus, content security, and spam protection for the SMTP, HTTP and FTP server gateway* File Server and Storage – virus protection for multiple servers and domains* Mobile Security – virus protection for data-centric smartphones and PDAs
Products
* Trend Micro PC-cillin Internet Security
The PC-cillin Internet Security system provides home computers and small office networks with protection from viruses, spyware, phishing, worms, Trojans and hackers in general. PC-cillin performs regular scans of users' computers in order to assess operating system and browser vulnerabilities. It alerts users, who have one-click access to Windows Update. Advanced Parental Controls enable parents to manage children's Web activity by blocking Web sites and inappropriate content. It garnered the "Best Buy" rating in a recent PC World test.
* Trend Micro Mobile Security
An integrated antivirus and anti-spam system for data-centric wireless mobile devices. It protects smartphone or wireless handheld networks and devices against threats, including evolving viruses and SMS (short message service) spam, and it alerts wireless users to intrusions and network changes.
The fourth generation ofthe San Francisco, Calif.-based Vontu's flagship product, Vontu 4.0 provides best-in-class monitoring of network exit points — and, now, the option to stop Internet communications containing confidential data from leaving corporate networks. Vontu 4.0 enforces security and privacy policies and prevents loss of confidential customer data and intellectual property caused by inadvertent or malicious employee actions and automated business processes.
It sets a new standard for Data Loss Prevention solutions to meet customer and market requirements, including message blocking, highly accurate detection of confidential information, measurable reduction of risk over time, and enterprise manageability and scale.
Product
* Vontu 4.0
Delivers unprecedented accuracy with best-in-class recognition for its policy creation and tuning features, user interface, and patent-pending detection technologies that inspect all network traffic and message content in real-time.
Vontu Monitor provides automated content monitoring, measurement, and alerting of potential breaches; Vontu Prevent includes all the features of Vontu Monitor and adds the ability to actively stop outbound e-mail messages.
Vontu Monitor Features
– Exact Data Matching detects incidents and protects database data with 100 percent accuracy.- Contextual Analysis detects policy breaches in unstructured data through message content and contextual characteristics.- Natural Language Processing improves overall accuracy by normalizing and classifying message content based on its linguistic attributes.- Configurable Policy Authoring and Regulatory Best Practice Templates enable users to easily deploy and tune policies to meet changing requirements and address specific threats.- Total Network Coverage allows enterprises to monitor all network traffic: e-mail (SMTP), instant messaging (AOL, MSN, Yahoo), Webmail and Web postings (HTTP), file transfers (FTP), network news (NNTP), Telnet, POP, IMAP, IRC and all other TCP sessions over any port.- Incident Response Workflow manages and tracks the incident remediation process.- Sender Auto-Notification automatically notifies senders when they send a message containing confidential data.- Role-based Access Control empowers individual business units and departments to review and remediate only those incidents relevant to their business.- Proven Enterprise Scalability and Performance.- Measure enables business users to accurately measure and reduce security risk over time to demonstrate corporate and regulatory compliance.- History and Trend Analysis measures risk reduction and incident activity over time..- Customizable, Role-based Dashboards and Reports- Compliance Reports for Sarbanes-Oxley, GLBA, CA-SB1386/AB1950, HIPAA- Incident Snapshot displays complete incident content and context for rapid remediation- Directory Integration supports sender identity forensics, incident investigation, and business unit level reporting.
Vontu Prevent Features
– Block stops transmissions of e-mail communications that violate security, acceptable use, and privacy policies before they leave the network.- Message Quarantine and Redirection monitors and analyzes e-mail traffic in-line, and conditionally quarantines messages or redirects messages based on any monitoring policy.- Administrative Review and Release allows blocked messages to be reviewed and released by an administrator, preserving corporate messaging efficiency.- Encryption provides ntegration with industry standard encryption gateways to enforce enterprise-wide encryption and archiving policies.- Message Tagging enforces enterprise-wide encryption and archiving through policy-based message header/subject modification.- Integrated with Vontu Monitor for monitoring and blocking with a single solution.