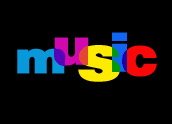 The Web continues to play a central role in affecting radical, disruptive change in the music industry as musicians latch on to the latest Web 2.0 tools and bypass traditional producers and distributors. High Street music and video chains — all the rage not that long ago — seem to be closing outlets as quickly as they once opened them.
This technology-driven trend is also spawning a new breed of business development partners and market intermediaries: digital music distributors that leverage their technological expertise and "Net sense" to enable and facilitate musicians' desire to control content and deal directly with their fan base, not only to sell music to them, but also to allow them to participate in the creative process and financially as they try to reach larger audiences and build new markets.
"Getting the users involved is the No. 1 trend pretty much everywhere right now. SellaBand gets users to pay for bands studio time, Bootb.com allows people to contribute ideas for ad campaigns, Jpgmag.com is a user-generated photo magazine, etc., etc.," points out digital media and music futurist Gerd Leonhard, who operates MediaFuturist.com.
A New Breed
What's taken place along these lines is just the beginning of a music industry trend that will expand and deepen, according to Leonhard, who recently offered free downloads of his latest book, Music 2.0.
"What I call 'Music 2.0' is now very quickly becoming the mantra for the major labels: a Web-native music ecosystem," Leonhard told the E-Commerce Times. "More and more artists will be able to 'go direct' from the start and engage their fans from the get-go; both for creation as well as for marketing.
"Once more than 2 percent of the world is on broadband, this kind of 'networked creation' will explode. Much of it won't be that good, of course, but talent will rise to the top regardless. Bloggers are now like DJs: They pick bands to play and talk about, and become powerful super-nodes," Leonhard noted.
A new breed of digital music and media technology providers is playing an integral role in the process. As the Web has expanded, it has also disrupted and fragmented into innumerable parts the idea of the mass market that record labels, producers and distributors have long relied on to drive large-scale commercial penetration and success.
That's spelled opportunity for digital music technology providers and distributors such as IODA, the Independent Online Distribution Alliance, which uses its expertise in digital data distribution to provide independent musicians and music labels the means to reach markets both at home and abroad.
Selling Direct
In early May at the Digital NARM 2008 conference in San Francisco, IODA announced the general release of IODA Label Stores, a Web-based storefront for content distribution that enables labels and musicians to sell digital music directly to consumers.
A group of clients participated in IODA Label Stores' beta program, including Six Degrees Records, G7 Welcoming Committee Records, Paper Bag Records, Om Records, ABB Records, Birdman Records and the Milwaukee Symphony Orchestra. Each has strong brand recognition and loyal fan bases that they're looking to leverage by using IODA's technology to craft and develop direct-to-consumer music distribution models.
"In a time when big-box retailers are squeezing every last penny out of independent record labels, IODA Label Stores provides us with a way to get top-quality digital music directly to our fans using the latest Web 2.0 technologies and innovations," said Brent Corey, G7 Welcoming Committee Records' chief technology officer. "The control it gives us over pricing is ideal and has enabled us to be far more creative with our marketing."
The Snowball Effect
IODA's mobile business has grown more than 1,000 percent this past year alone, and though that's off a small base, it is still an impressive growth rate and indicates the IODA has its canoe running with the current.
Combining a passion for music and technological expertise and building from the ground up, IODA's management team is well on its way to building an influential global digital music distributor specialist and marketing partner.
IODA has been especially busy entering the European market this year, where it has partnered with digital music counterparts to establish new businesses in three countries — first in the UK, then in France and most recently in Spain, where it established a new business with Spanish independent label DiscMedi and signed an international mobile content distribution deal with telecom giant Telefonica that will see its entire catalog of independent music up for distribution in 24 countries.
"In the last four years, we have built the largest roster of independent Latin music labels available in the industry," commented Kevin Arnold, IODA's founder and CEO. "Telefonica's commitment to independent music and video is opening up an enormous opportunity for labels to connect with their fans. We look forward to an exciting partnership."
IODA's success hasn't gone unnoticed by the big telcos and Internet service providers. IODA is the only independent music company to deal directly with Sprint, having helped build mobile services into the company's third-largest revenue stream. Aventura, one of IODA's Latin music label partners, is having great success selling ringtones through Verizon — it holds four of the telco's top 15 ringtone spots across all genres. In the course of establishing its businesses in the UK, France and Spain, it has signed content distribution deals with France Telecom and Vodacom, as well as Telefonica.
Its ability to attract independent musicians and their labels worldwide and provide them the means to communicate with a vast network of Web 2.0-enabled sites across a rapidly evolving value chain has also drawn attention and led to a profusion of other partnerships, from niche bloggers, podcasters and e-tail giants.
Amazon, iTunes, eMusic, Napster and Rhapsody, as well as Sprint and T-Mobile are all IODA business partners while music/social networking sites, including iMeem, Last.fm, Download.com, Pitchfork, RollingStone.com, Stereogum and Music for Robots are promotional partners.
Fast, Fluid and Targeted Marketing Power
Promonet — a promotional network, as its name suggests — is another key element of IODA's digital music network services. It affords independent musicians and labels the opportunity to leverage the marketing reach and power of 3,000 digital retailers, music sites, social networks, bloggers and other music talent spotters and trendsetters, explained spokesperson Jessica Hoffman.
"It also enables labels to maximize buzz and pre-sales by creating automated, online marketing campaigns that promote new and catalog releases and send 'PromoMessages' to influential members of the online music community," she elaborated.
"Blogs, podcasts, social networks, etc. can make a big difference in the success of any music release. For our labels, that means reaching out to this influential group through Promonet, be it for a pre-release of an album, follow-up to a launch, or to test the reaction to a new sound or artist.
"The sheer volume of sites that have the potential to build a label's fan base and drive sales would be overwhelming without it. Ultimately, Promonet makes it possible to have a robust online publicity effort that would otherwise be cost-prohibitive," Hoffman noted.
Playing a New, Different Tune
"Our philosophy is that the music business should be a global business, and it hasn't been. … That goes for the majors as well: They're multinationals, but they really operate as separate entities. They're businesses with separate P/Ls (profit and loss statements), essentially competing against each other," Tim Mitchell, IODA's vice president of marketing, told the E-Commerce Times. In contrast, "we're facilitating a two-way flow of music into and out of the three European territories, and in that way, it really is a global company."
Building an automated, scalable digital content management distribution system that incorporates some complex logic related to business rules, distribution territories and rights management has been a critical element in IODA's success.
"We rely on a central technology infrastructure but when it comes to business relationships, we look to open offices with local partners that have credibility and local knowledge. That helps to get things up and running pretty quickly," Mitchell said. "Sometimes it's driven by a partnership that seems like it's going to work well; other times, the thing that drives it is the market: Different markets have adopted technology at different rates."
The straightforward way IODA approaches all aspects of its business and the transparency it provides them — particularly when it comes to money flows — is something of a breath of fresh air to industry participants that have become accustomed to murky financial aspects that have characterized the inside of the music business, the company has found.
"Everything's becoming above board, and that transparency is really important to us," Mitchell elaborated. "Oddly enough, the one thing that really blew people's minds — we were coming at it from a very sophisticated [technological] level — the predominant piece of feedback from labels was that we paid them every month. That's telling as to how opaque the music business is. There's a sea change in the business: transparency. If you're in technology business, transparency saves you money."