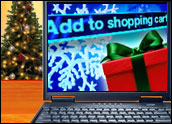 Web portal Lycos released its eighth annual list of the Top 50 most popular holiday season toys and games, and already a few online sales trends are becoming apparent in the realm of consumer electronics.
The quality of video games continues to improve along with the increasing capabilities of today's online game applications and Internet platforms.
"We continue to marvel at the popularity of 'RuneScape.' This marks the second year in a row that 'RuneScape' has come in as the No. 1 video game with Web users," Kathy O'Reilly, Lycos's director of media relations, told the E-Commerce Times.
Another emerging theme is the rising popularity of digital toys and games for children and toddlers.
"One of the growing trends this season is 'tech for tots.' We are starting to see many of the consumer electronic manufacturers expand their demographic targets below the 'teen-'tween' line," Sandra Fathi, president of Affect Strategies told the E-Commerce Times.
"This generation of parents is much more tech-savvy than its predecessor, and it seems only natural to them that their children would have access to digital cameras, music players and games that incorporate technology," she said.
What's Hot in Games
Poker retains its title as the most popular game search with Web users in 2007, according to Lycos.
"The poker-related search queries haven't changed much, with searches for poker chips, poker cards and poker sets dominating poker-related search queries," O'Reilly reported.
On the video game front, "RuneScape" rules as the No. 1 video game on Lycos's list for the second year running.
"'RuneScape' is wildly popular due to its blend of fantasy, community and competitive game play," according to O'Reilly. "Kids may disagree, but one of the intriguing aspects of 'RuneScape' is learning and money management. The more skills you master, the more money you can generate, thus the more neat stuff you can buy."
Despite being released later in the year, "Halo 3" has made its way into the Lycos Top 10 video games. Almost, but not quite cracking it, is "Guitar Hero" at No. 13, which O'Reilly noted generates more search activity than Madden 2008.
"So again, expect video game sales of 'Guitar Hero' to exceed projections," she predicted.
Online gift shoppers continue to show strong interest in Apple iPods this holiday season, according to Lycos. Coming in at No. 6, "the iPod makes its third consecutive appearance on the Lycos Top Toys list, driven primarily by the release of the iPod nano," the company reported in a media release. "Based on Web search activity, expect to see the iPod nano continue to dominate all iPod purchases," O'Reilly added.
What's Hot in Toyland
The emergence of two completely new toy phenomena — Webkinz and Hannah Montana — is the biggest difference between Lycos's 2006 and 2007 Top 10 Toys list, according to O'Reilly.
"In previous years, Neopets dominated the virtual toy world, but in 2007 Webkinz is where it's at, doubling in search popularity over the past year and generating 10 times more search interest than Neopets."
"Dance, Dance Revolution" is one toy hovering below the Top 10 that still generates a tremendous amount of search activity, coming in at No. 22, O'Reilly noted.
Likewise, TMX Ernie and TMX Cookie Monster are making very good showing, "so expect all of these toys to be hot this holiday season," she opined.
Japanese anime toys also continue to show up strong in Lycos's list of the Top 10 Toys searched for during the 2007 holiday seasons thus far.
"It's also interesting to see that from the world of Anime, Naruto and Pokemon continue to drive toy interest," O'Reilly noted.
And What's Not
What didn't make Lycos's Top 10 list this year may also be of interest to online merchants and holiday shoppers.
"The biggest difference is again the absence of any popular gaming console making the Top 10 list," O'Reilly commented. Sony's PlayStation had appeared on the Lycos Top 10 list for six years running from 2001-2006 but dropped off this year.
Moreover, searches for gaming consoles as a group — including PlayStation 3, Wii, Xbox 360 and Nintendo's Gamecube — are losing half their online search activity and are declining for a second straight year, a statistic that it attributes to the lack of new product releases, according to Lycos.
Nonetheless, game consoles aren't exactly poor performers either. All of them made Lycos's top 20. "PlayStation actually made our Top 10 Toy List from 2001-2006, but fell to No. 14 in 2007. Wii came in at No. 13, followed by PlayStation at No. 14, Nintendo Gamecube at No. 17, Xbox 360 at No. 19 and Playstation Portable at No. 20. We suspect the lack of new product release roll-outs for each of these consoles resulted in the lackluster interest online," O'Reilly added.
With regard to toy searches, Yu-Gi-Oh continues to decline in search popularity. "The last time Yu-Gi-Oh made our top toys list was in 2004. This also marks the first year that Spongebob Squarepants didn't make the Top 10 Toy list, as he was usurped by Hannah Montana-related toys," according to O'Reilly.
The Lycos Top Tens
Based on Internet search activity, the top 10 most sought after toys according to "The Lycos Top Toys and Video Games of 2007":
Poker
Naruto
Pokemon
Harry Potter
Webkinz
iPod
Barbie
Bratz
Neopets
Hannah Montana
The Lycos list of top 10 most sought after video games looks this:
RuneScape
The Sims
WWE Smackdown
Mortal Combat
World of Warcraft
Halo 2
Grand Theft Auto Vice City
Resident Evil
Gundam Crossfire
Halo 3
Overall Outlook
Consumer electronics typically are about 35 percent of overall holiday sales, and holiday sales can account for 40 percent of some retailers' annual revenues. When it comes down to which e-tailers are leading the online holiday sales pack, this year's rankings are pretty similar to last year's, O'Reilly said.
"Amazon continues to be the most popular online retailer, followed by eBay in a very distant second place. Amazon receives 70 percent more search activity than eBay in 2007. Target is once again the top department store search with Web users, as it was in 2006."
Making the top 10 list of retailers for the first time are Best Buy at No. 5, Circuit City at No. 8 and Barnes & Noble at No. 10. Wal-Mart, meanwhile, dropped from No. 3 to No. 6 in search popularity.
So what is the overall outlook for consumer electronics this holiday shopping season?
"As I speak to associations and organizations that specialize in understanding online shopping behavior patterns going into the holidays, especially the Consumer Electronics Association (CEA), we find that there is an emphasis on certain products per age range," Chip Arndt, executive director of Merchant Advantage, told the E-Commerce Times.
Bruce Huhmann of New Mexico State University foresees online gift spending showing impressive growth this year despite the impact of high energy costs and mortgage credit and housing problems.
"Online gift spending should grow again this year," he said. "Many online retailers are offering free shipping this holiday season. Also, the variety and assortment of gifts available online is much greater. So, as consumers continue to feel more comfortable shopping online, holiday Internet sales will grow."