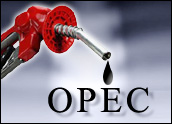 Russia's Justice Ministry said Thursday that it had revoked permission granted by bailiffs for the beleaguered oil giant Yukos to use previously frozen funds to pay for day-to-day operations.
The reports came just a day after Yukos said it had received permission from the ministry's bailiffs service to use its bank accounts for operational costs, a decision the company said would help it keep it afloat for the time being and make payments on its mounting tax debt.
Yukos had said Wednesday that it was told its bank accounts were not frozen, and that money in them now or placed there in the future would not be removed.
But the ministry said Thursday that that purported advice was not "based on legal norms," Interfax reported.
"All funds that have come onto the company's accounts or will come onto the company's accounts will be arrested and transferred to the budget as payment for the debt," Interfax and the ITAR-Tass news agency quoted the Justice Ministry's statement Thursday as saying.
Yukos Shares Dropping
Yukos shares plummeted 14 percent on the news on Moscow's MICEX exchange.
A company spokesperson said he had not seen the statement and would not comment.
In addition to a US$3.4 billion back tax bill for 2000, Yukos faces a similar claim for 2001, and tax authorities are investigating its 2002 activities. Analysts have said the total bill for 2002-2003 could reach $10 billion.
The burgeoning tax claims, along with the trial of former CEO Mikhail Khodorkovsky, are part of a web of actions by the Russian state that many observers say are part of a campaign to punish the billionaire for his growing clout and may be aimed to put at least part of the company — Russia's largest oil producer — in Kremlin-friendly hands.
Business and Politics
Khodorkovsky abandoned a tacit agreement with President Vladimir Putin that business leaders would not meddle in politics by funding opposition parties before last December's parliamentary elections.
Russia's richest man also challenged Kremlin policies and was said to have been considering selling a stake in Yukos to a U.S. company.
Yukos has said that it does not have sufficient funds to pay the back-tax claims and has made repeated requests to the government to spread out payments.
But there has been no public response from the government, adding to concerns Yukos may be dismantled and its parts sold cheaply.
Kakha Kiknavelidze, oil and gas analyst at Moscow brokerage Troika Dialog, said that the swift about-face was indicative of a split in the government over Yukos and its fate.
"It suggests there are internal tensions in the government. This clearly comes out in public in the form of decisions being reversed," he said.