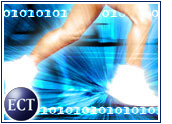 Call it the CTO's top 10 list. Every week, Keynote Systems releases a list of the top-performing Web sites in terms of load times, separating the lightning-quick from the sadly sluggish.
Keynote examines the 40 most popular sites in four categories — portal/search, e-shopping, brokerage and travel — and measures the average dial-up download time for their homepages. Roopak Patel, product manager at Keynote, told the E-Commerce Times that he often gets calls from companies that did not make the cut and want to tap into Keynote's consulting expertise.
"They want to be on the list," he said. "At some companies, they state that as a goal for the technology team."
It is little wonder that tech departments are focused on speeding up load times; after all, they have to compete with list-makers like Yahoo, AltaVista, Ask Jeeves, Fidelity and Ameritrade. How do these content-heavy sites keep surfers happy? It all depends on a little technology and a great deal of planning.
Go Ahead, Ask
At Ask Jeeves, the focus is clear: Smaller is better. Michael Ferguson, director of user experience analysis at the company, told the E-Commerce Times that Ask Jeeves works hard on keeping the size and number of files as tiny as possible.
"Part of this is taking advantage of the lighter files that result from transitioning to CSS and XHTML standards," he said.
The site is also in the process of transitioning its system to .NET. Ferguson noted that this has resulted in some performance gains already, even though the work is not yet done.
For Ask Jeeves, the mandate is to keep moving. Sure, the company is on the Keynote list this week, but could a few months of relaxation cause it to drop out of the top 10? The site is not about to find out.
"We continually monitor and upgrade all parts of our system, from server performance to making sure we keep a comfortable overhead of bandwidth as our traffic grows," Ferguson said.
Constant Fidelity
For top performer Fidelity, XML (extensible markup language) has proven to be key. Spokesperson Dan Flaherty told the E-Commerce Times that by implementing XML, the site has been able to reduce the complexity of proprietary middleware and boost performance significantly over the past few years.
Other general tactics have kept the site running not just smoothly, but also speedily. As Flaherty said, "We devote a tremendous amount of infrastructure to maintain reliability."
To do that, Fidelity has an Internet Operations Center that takes a graphical look at the site's overall Web infrastructure and routes traffic to different servers in the event of a problem.
Fidelity CTO Bill Thornton told the E-Commerce Times that another secret to the site's success is utilization of a performance design matrix that presents a set of guidelines for Web developers.
Such standards specify how many bytes per page are allowable and keep designers focused on staying lean and fast.
Hardware Store
Beyond using XML and keeping its operations center humming smoothly, Fidelity also chooses its hardware with care.
"Hardware has been changing to allow for performance boosts," Thornton said. "There are a set of processors that are now in hardware, [and] there are elements of the TCP/IP protocol that are also in hardware. There's also hardware that compresses text, so we're continually looking at technologies that allow us to accelerate."
Once software and hardware are in place, there is always the moment when you have to make sure it all works, Thornton noted. Fidelity runs testing at three different geographical sites and provisions multiple servers for each one to see if its Web site can handle concurrent demands.
"It's one thing to have great performance if you only have one customer coming to a page," Thornton said. "It's quite another when you have 11 million, including some that come to the site concurrently. That's why we do a lot of work in scalability testing."
Trading Up
Keynote recently announced a plan to track transactions as well, studying speed and usability beyond the homepage.
Patel noted that to keep things speedy, it is important to follow the lead of sites like Ask Jeeves and Fidelity — and to consider removing anything extraneous.
"Look at absolutely everything on your homepage," he said. "Optimize to the absolute essentials. Do you need that Flash file? Look at what you have and find a way to make the pages smaller. Then make them even smaller than that."
Reel 'Em In
Although users appreciate a fast-loading homepage, is it really necessary in terms of usability? Do three or four extra seconds make so much of a difference that it is worth devoting time, energy and money to the effort? Patel answers: absolutely.
"I think there are still a lot of sites that don't realize how important it is to have a fast homepage," he said. "But it's absolutely critical for customers. It's part of what attracts them and keeps them there.
"Your homepage is your one chance to establish a relationship with a customer," he added, "and you don't want to blow that because your page doesn't load quick enough."