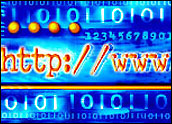 Onetime Internet darling Akamai's (Nasdaq: AKAM) stock hit a 52-week high Tuesday. At US$2.75 per share, the price is hardly stratospheric. This dreary reality is a far cry from the days when the company first became closely identified with the infrastructure of the Net. At an all-time high of $345 per share on January 3, 2000, it was not hard to believe that Akamai would become a crucial worldwide facility, much like the power grid.
Times have changed, of course. Last year's revenue of $144 million was off nearly 12 percent from 2001 levels, and the company is still deep in the red — it lost $1.81 per share in 2002. Although Akamai narrowed its loss to 7 cents per share in the first quarter of 2003, a positive sign for the remainder of the year, success is by no means assured. Since the dot-com implosion hit e-tailers and content vendors, the idea that it is essential to hire a large service provider to optimize data transfer over the Web has come to seem as dated as sock-puppet advertisements.
However, even though Akamai's sizzle has cooled, the evolving infrastructure of the Internet suggests there is still room for companies that can make the Web work better.
Those Were the Days
It all started so well. After a high-flying IPO on October 29, 1999, when its stock closed at $145 per share, Akamai quickly established stellar buzz as a myriad companies signed up for its services and became "Akamaized." With more than 13,000 computers in 63 countries by the end of 2000, the company took on a vital role in the way large customers, such as CNN, hosted popular Web sites. Glitzy events like Webcasting the Victoria's Secret show made it the toast of the dot-com kingdom, and a brainy staff from MIT did not hurt its image, either.
By distributing content from servers located geographically nearer to Web site visitors, Akamai rationalized the architecture of the Web. Whereas the Internet traditionally had been a network in which data was sent from a single server to several client machines, the company's technology enabled a virtual association of computers to serve pages from wherever the quickest route to the customer might be.
Tough 2002
Then the party slipped a couple of notches. Akamai's customer base of go-go Web businesses began limping as the dot-com implosion began. Akamai itself was able to keep chugging along for a little while longer: In 2001, its revenue jumped 83 percent. 2002 was a different story, though. Revenue slid 11 percent as customers bailed on building a Web presence. Last March, Akamai disclosed it had only 1,055 customers, down from 1,377 a year earlier.
Even so, the company was able to improve profits marginally last year, mainly by cutting costs. It also helped that its point of comparison was a year in which it had made some spendthrift acquisitions.
In November 2002, the company laid off 29 percent of its workforce, a move that reduced operating expenses by about 30 percent. It also slashed R&D spending by about 21 percent. The cost of revenue declined 21 percent, but that was because fewer customers were using the service. In the fourth quarter ended in December, growth took another hit as revenue slumped 17 percent year-over-year. As Akamai CEO George Conrades said in a letter to shareholders, it was a difficult year.
Cache Cow
So, where will Akamai go from here? "Where is the growth going to come from? That's the question," Yankee Group senior analyst George Hamilton told the E-Commerce Times.
There is evidence that what Akamai does still has value. This month, the company hosted the delivery of streaming video content for Steve Ballmer's press conference on the Windows 2003 Server launch. L.L. Bean, Sony Music and the Washington Post also are among the loyal blue-chip customers still interested in the company's service.
However, although the distributed Web sites Akamai runs are a nice cash cow, the company is under pressure to find new opportunities in the face of flagging growth. Lloyd Taylor, vice president of technology and operations at Web site performance tracker Keynote Systems, acknowledged that Akamai and others are looking for ways to branch out beyond the Fortune 500 and Internet service providers. "All the [content delivery network] providers are looking for business wherever they can find it," he told the E-Commerce Times.
One group of companies is attempting to move beyond the content distribution market by targeting other enterprises as potential customers. One such company is Netli of San Mateo, California, which works with such companies as HP and Millipore to improve the way the Internet's core protocols function in every Web request.
The Fixit Fellas
Like Akamai, Netli has built a constellation of server computer clusters in 13 cities around the world. When a Web request is sent from a user's browser, it is initially redirected from the customer's facilities to Netli's computers. Netli repackages the data packets that make up the TCP and HTTP requests for the content. CEO John Peters says the company can reduce an average of 31 separate transmissions in an HTTP (Web) request to just two. The request, thus optimized, is sent on to the customer's actual Web site.
Hewlett-Packard is using the technology to speed up requests for information from its developer Web portal, whose facilities are based in Atlanta. Peters said he believes this type of project will represent a growing chunk of overall enterprise IT budgets. "I've heard 37 cents of every dollar a CIO spends today is on Web apps," he told the E-Commerce Times. "That's why there's still a business in this kind of infrastructure."
Other observers believe Netli is focusing on a growth area wholly outside Akamai's realm. "The difference is, things involving a transaction, or involving dynamic content, cannot be helped with distributed, look-aside caching [of the kind Akamai does]," Keynote's Taylor said.
The Yankee Group's Hamilton agreed, pointing out that with shopping-cart applications or Web services programs, the result of a request cannot be cached in a distributed fashion, as Akamai customarily does. The origin server for the content must respond to generate each new piece of code — and that means fixing the protocol is the only way to solve the bandwidth problem.
We're from Hartford
With inventive companies like Netli waiting on the sidelines and with no IPO market in sight, it would be great if Akamai could just buy a little growth. With $125 million in cash and equivalents, plus about $34 million in leases and bandwidth fees in the next 12 months, that may prove tricky. With $300 million in long-term debt, Akamai might find a line of credit, but only if it can convince investors there is growth in them thar Web caches.
It seems that, for now, Akamai's strategy is to partner its way out of the malaise. The company has struck a deal with IBM to Akamaize such customers as Target and Whirlpool. And it is finding new ways to milk the cow. For example, Akamai is now in the insurance business. Web sites using Akamai to protect against denial-of-service attacks, such as the kind that brought down Al Jazeera's site, are essentially paying premiums to the company. Since they cannot predict the timing of an attack, they pay Akamai for the ability to turn on its caching service at the flick of a button. That represents a cost-free revenue stream for Akamai.
If Akamai can keep trimming costs, it might emerge as a profitable Web business yet. Analysts expected the company to incur a loss of 15 cents per share in the first quarter, compared with the 27 cents per share it lost in the year-ago period. The company's actual loss of 7 cents per share topped that forecast. In addition, estimates for Akamai's year-end loss were upgraded April 15th from a deficit of 63 cents per share to just 57 cents per share, according to First Call. That would be a significant improvement over the $1.81 per share Akamai lost in the fiscal year ended December 31, 2002.
Barring a return to the easy-money days, though, Akamai will have to find a way to supersize its business if it expects to pull through what may be a difficult IT climate for many quarters to come.