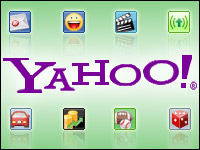 Yahoo's grand scheme for repositioning itself is becoming more clear. Earlier this week, news came out that the Internet company was instituting widespread layoffs, with some 4 percent of its staff expected to be let go. It was a tough but necessary call, CEO Carol Bartz reportedly wrote in a memo to employees.
Now comes the news that Yahoo is doing away with a batch of services and products, including some that are quite popular, such as the social bookmarking site Delicious.
A slide presented to employees at an "all hands" meeting listed several products that would be eventually shut down, including Delicious, Alta Vista, Yahoo Buzz, AllTheWeb, MyBlogLog and the Traffic APIs.
Yahoo did not respond to the E-Commerce Times' request for comment in time for publication.
Desperate Times
All of these moves smack of desperation on Yahoo's part, said Stephen Woessner, a business professor at the University of Wisconsin-La Crosse.
"I don't believe the closures and layoffs will provide any benefit to Yahoo," he told the E-Commerce Times. "They only provide the company with some time to hopefully sort out the problems and develop a strategy. The company has seemingly operated without a long-term strategy for some time."
Furthermore, some of the services they are cutting are popular — even emblematic of Yahoo's brand — even if they don't necessarily provide revenue for Yahoo, Woessner said — Delicious being one example.
With Alta Vista and AlltheWeb on the block, search is another, he continued.
Worse is the uncertainty for Yahoo's users.
"If these could go, why not Yahoo's extensive e-commerce and shopping tools?" wondered Woessner. "The site has done a phenomenal job with those, and I hope they don't drop them — but it appears as though it is considering many drastic steps."
Creating More Efficiencies
From a financial perspective, the alleged cuts in services and products make sense, said Greg Sterling, principal of Sterling Market Intelligence.
"A lot of these just aren't being used that much to justify their costs," he told the E-Commerce Times.
"Delicious, in particular, holds more of a symbolic value for people than its actual value. Yes, people use it and it has fans. Its greatest value though — which is useless to Yahoo — is that it was one of the early social bookmarking tools and thus it symbolizes the 'old' Yahoo that was cutting-edge and innovative," he noted. "Now the perception is that Yahoo is in retrenchment mode and losing momentum."
18 Months to Live?
Yahoo may not be around in an independent form in eighteen months, suggested Woessner.
Coupled with Yahoo's decision to outsource search to Bing, these dramatic changes will be its death knell, he predicted.
"The reality is that Yahoo has very little of its revenue-producing business model left after it made the decision in late August to outsource its search to Bing. I suspect that many people thought that the entrance of Bing into the search market would equate to a decrease in Google's market share — and yes, Google has experienced a slight decline. But in reality, Bing hastened the demise of Yahoo."
That is why Bartz's comment about search being one of Yahoo's strengths is so puzzling, he said.
"If search was a strength, then why outsource it to a competitor?" Yahoo may be able to save itself, Woessner concluded, if it quickly transitions its brand fully toward becoming a content or entertainment-oriented company.
A remaining Yahoo lifespan of eighteen months seems a bit harsh to Sterling, but he does have his doubts that Bartz will last that long.
"There is definitely a sense that Yahoo doesn't have a strong direction," he said. "Her tenure has been about cost-cutting and rationalizing the organization. Yes, there was bloat and fat and a lot of excess middle management. But Yahoo has lost a lot of good people, and there is a sense that it has become a shell of what it once was."