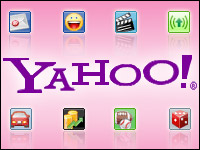 Yahoo is planning to cut its workforce by about 650 employees Tuesday, according to numerous press reports, in response to pressure from investors who want the company to inject some life into its lackluster stock performance.
The Web portal has been struggling in the face of stellar growth by competitors like Google and Facebook. Yahoo's layoff reports come at a time when there is chatter that Google will hike salaries by 10 percent to dissuade its talent from darting to rivals and hot new tech companies.
Yahoo layoffs will be spread across the company with concentrations in the product group, according to anonymous sources cited in multiple reports. There is street speculation that private equity firms are exploring the possibility of buying the US$20 billion company. There have also been rumors of a buyout by AOL or Microsoft.
Yahoo is still one of the most popular Web destinations — and still the No. 2 U.S. search engine after Google — but the company has had a hard time holding on to senior executives lately.
Yahoo did not respond to the E-Commerce Times' request for comments by press time.
Yahoo's Strong Products
Although Yahoo does not enjoy the go-go growth of its newer rivals, the company has a large and diverse set of products, from search to online communities to email.
"They have a lot of great products like Flickr and Yahoo mail," Giovanni Gallucci, consultant on social media for You+Dallas, told the E-Commerce Times.
"They have products everybody uses all the time," he pointed out. "Most people don't even know they're using Yahoo products like Delicious and Flickr. Maybe those divisions ought to break off and run on their own."
Strength From Layoffs
While layoffs look bad — especially coming just before the holidays — the move may strengthen Yahoo and help solve some of its problems.
"They're a victim of hodgepodge growth. They're definitely trailing behind. The best thing for them in a bad economy is trimming down," said Gallucci. "It's not such a bad thing. Looking at it from the outside, trimming down must seem like bad news. But if you have a company that's bloated and not doing what it should be doing, it's smart to trim down. Plus, it makes the remaining employees more effective."
A leaner Yahoo may be more competitive, and the layoffs could improve the company's bottom line. Based on its third quarter earnings report in October, Yahoo is coming out of the recession in good shape. The company delivered growth in display advertising as well as operating income. Margins were double what they were last year.
Yet it has not been in good shape when measured against its younger rivals.
"What do they need to do to get back in the game? Get lean," said Gallucci. "So many companies in the Web space are doing so much with so little, while Yahoo has been bureaucratic. They're going to be around for a long time, but they're not going to be hot again like Facebook or Twitter."
Reading the Tea Leaves
As the layoffs come, they may offer a peek into whether Yahoo plans to reinvent itself or just save money.
"The layoffs sound like they're going to hit the product areas pretty hard," technology project manager and Geek 2.0 blogger Steven Savage told the E-Commerce Times. "Depending on the exact nature of the cuts, we're going to get insights into Yahoo's future plans by seeing what's left."
The trimming could give Yahoo a chance to set a new course. If not, the cutting may not help.
"Yahoo needs to narrow its focus to a core set of products and services it does very well," said Savage.
"Yahoo's problem is a diluted vision of what it wants to do, and it's caught in a game of catch-up and keeping up," he continued. "The cuts may just save money and please some investors, but unless this is backed by a radical, effective refocusing, there's no mid-term to long-term benefits."
Even so, the timing of the cuts is ugly.
"These kinds of cuts are going to produce bad will among current and past employees," said Savage. "You just don't cut people near Christmas."