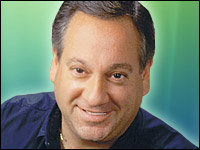 Every opportunity has a life span. Think about its course like a line or a wave that goes up then it comes down again. Fortunes are created, then lost, then created again. New technologies replace old technologies, and then they are replaced by newer technologies. If you know what's coming next, and what point the wave is at, you can take advantage of these opportunities in your work or investments. Let me explain.
Over the years, we have seen this "lifespan wave" grow, then shrink, with many different companies and technologies. Then we watched the next and the next. It affects every company, every customer and every investor. Timing is key. Knowing when things are growing and then when things are shrinking is important.
Think about every opportunity like a curve going up then down again. Some waves are longer and others shorter. Some have a quick rise and a quick fall, while others take their time. One thing is consistent: They all rise, then they all fall. Some companies ride a single wave up, then down, then struggle. Other companies are fortunate and understand this wave and create a next wave to replace each as it gives way. Some do this well, and others don't.
Endless Waves
Let's look at a few examples. IBM introduced the Selectric typewriter in 1961. It rode that wave, and it kept growing for years. I once heard that the Selectric had a 75 percent market share. That was incredible. However, as technology changed, IBM also changed, multiple times. It also updated its brand, and the company today is known as a computer company. IBM rode each wave up and down again, but had another wave to follow each. It reinvented itself.
What will IBM look like in another 10 years? That is the question we have to think about. I don't know either, but if it continues to be successful, it will continue to reinvent itself and will not look the same as it looks today.
Motorola led the analog wireless handset business in early the 1990s. Then, when things turned digital, Motorola didn't. At that point, Nokia started to lead. Now, as we change to smartphones, other companies are leading the way — like Apple with the iPhone and Google with the Android OS. And these are not even wireless companies. They are brand new into the wireless business. What will the wireless business look like in another five to 10 years?
As the years pass, waves of opportunity come faster. Today, social networks like Facebook, Twitter, LinkedIn and YouTube have swept in and quickly taken over. We hear about them so much, it seems they've been a dominant force in business for a long time. However, they are actually new companies. They didn't even exist five or 10 years ago. Suddenly, they are the names every investor and customer talks about.
Enjoy them today, because as quickly as they swept in, most will be replaced. What if five or 10 years from now we are not thinking about or talking about them much anymore? The tech wave may wash over them and new companies will rise and be in the focus.
Remember the early 1990s, when AOL and Prodigy were hot companies? Over the years, as tech changed, the marketplace moved quickly beyond them.
Then were search engines like Yahoo and Web browsers like Netscape. They were also hot back then. Remember all the hype? Today, companies like these, if they are still around, are not important anymore. The marketplace has moved past them. Today, we focus on companies like Google, Apple, Facebook, YouTube, Twitter and others.
Consider what Netflix is doing to Blockbuster. What comes after Netflix?
Change Is the Only Constant
Long distance was huge in the 1990s. Companies like AT&T, MCI and Sprint were strong and growing. We saw advertising everywhere. Today, the stand-alone long distance industry doesn't exist anymore. The baby bells won that battle. Companies like AT&T, Verizon and Qwest were growing until the last few years.
Today, local phone services are no longer growing. The sector is shrinking, as new technologies and new companies like wireless and VoIP chip away at its core business. So what are local phone companies doing? They are selling television, Internet and wireless, and they are continuing to grow. They just look very different.
Like IBM, these companies have focused on new opportunities for growth. They rode each wave up and then down, and they always had a new wave to take the place of each old one, so they continued to grow.
Some companies successfully reinvent themselves, and others don't. That is key for long-term success. Some companies change and continue to grow. Other companies don't. New opportunities can charge in and change the marketplace. Some of them are longer-lasting, while others are just a flash in the pan.
Did you see Google coming? What about Facebook and other social sites like Twitter and YouTube? The big question is what is coming next? How do you know where to invest, work and shop? There are so many ideas and companies that try and fail. Who will ring the bell?
Some companies can change with the times. The local phone business is shrinking, but the part of the business that is growing is wireless, television and Internet. In that world, there is heavy competition from cable television firms like Comcast, Time Warner and Cox. The telephone business looks much different than it did 10 years ago.
So what will the marketplace look like in a few more years? No one knows, but I can tell you it will look very different. Every few years, it changes. Who will lead? Some companies will still be here, some will struggle, and some will be gone. New companies will change the space again. New sectors — like social networking has done — will change the space.
These are the opportunities and the challenges you face. Can you see the future? Every company and every opportunity has a curve. Growing and then shrinking. Where on the curve is each? This is the important question you have to keep track of.
No curve lasts forever. Some last longer than others, but they don't last. The question is always what comes next? What will we be focusing on five or 10 years from today? What companies and what products? These are some of the important questions we need to think about as the industry continues to change.
Let me know your thoughts on what's the next big wave we'll be focused on.
Jeff Kagan's Pick Of The Week: AT&T Ranks as Worst US Carrier
Consumer Reports says AT&T Mobility is the "worst rated U.S. carrier." On one hand, this is a major blow to the wireless giant — but on the other hand, it's nothing new. AT&T has been winning this award for many years. The company has spent billions trying to improve its network, but apparently that wasn't enough.
I have been hearing about this same problem, year after year, for quite a long time. However, poor quality of service doesn't seem to hurt AT&'T — not yet, anyway. Maybe because AT&T has the only network of the big three that allows you to take your phone overseas and still stay in touch. That sheds some light on the picture, but it's not all.

Consumer Reports surveyed 58,000 readers, and its results continue to point to the weaknesses in the AT&T network. The magazine found that Apple iPhone users were least satisfied with their carrier. Is the problem due to the carrier or to the device? That is the question, and we should soon have an answer when Verizon starts carrying the iPhone.
AT&T once again says it takes this seriously and continually looks for new ways to improve the customer experience. However, it has said this year after year, and it doesn't seem to get any better.
U.S. Cellular has what may be the best reputation in the United States, followed by Verizon Wireless which is the nation's largest carrier. Sprint Nextel, the country's third-largest provider, has improved over the last few years and is in the same ballpark as Verizon, which is impressive.
Consumer Reports says even though AT&T spent a fortune to improve its service, the customers haven't noticed it yet, and they gave them the lowest ranking on eight out of nine customer support, service and value measurements.
AT&T was the only carrier to show a substantial drop in its overall satisfaction score from a year ago, Consumer Reports noted.
This sounds pretty bad for AT&T, but will it affect its sales? Probably not. It hasn't over the last few years.
---
Jeff Kagan
is an E-Commerce Times columnist and a wireless, telecom and technology analyst, author, speaker and consultant. Email him at
[email protected]
.