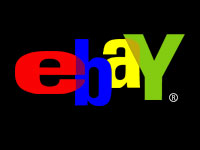 A lawsuit against eBay filed two years ago byTiffany (NYSE: TIF) — a high-end jeweler whose prices are based as much on its brand name as on quality and craftsmanship — is moving forward and is expected to go to trial by the end of this year.
The Tiffany suit joins a number of earlier legal filings against the popular online auction site. In this particular case, eBay is accused of facilitating the sale of counterfeited Tiffany products, thus violating the jeweler's trademark. The outcome is likely to have broad implications for the entire e-commerce industry.
EBay's Credibility
EBay may have already begun to feel the heat. When it originally filed suit, Tiffany reported that it had purchased a number of items from the site that sellers claimed were from its stores. Three out of four of the purchases, Tiffany claimed, were fake.
In addition to delivering a heavy blow to eBay's credibility, the case could dramatically change how all online auction houses do business. EBay maintains its Verified Rights Owner (VeRO) program to help companies that have legitimate grievances get goods removed from the site.
It doesn't, however, proactively ensure that the goods offered online are legitimate. In situations where copyright has been violated, the auction houses are on safe ground: The Digital Millennium Copyright Act (DMCA) gives them safe harbor against copyright infringement. It doesn't address trademark violations, though.
"The difference between this case and prior cases against eBay is that those were all about copyright infringement," Craig Cardon, a partner atLos Angeles-based Sheppard, Mullin, Richter & Hampton, told the E-Commerce Times.
"This one is trademark based," he noted. "EBay has thus far been able to claim protection of DMCA — their stance is that they are just providing the service and they are not responsible for the behavior of people who use the site."
Murky Issues
The trademark issue is murkier though, he continued. "The question is, does eBay have an affirmative obligation to make sure what is going on under its own roof is legitimate?"
This is an issue that has ramifications for all online service providers, not just the online auction community, said John F. Delaney, a partner at New York-based Morrison & Foerster.
"It is something that has been raised over and over again in various cases throughout the years," he told the E-Commerce Times. "To what extent should providers of Internet services, such as auction houses, be held liable for their users' behavior?"
This is called "downstream liability" — a company is held responsible for what users further down the chain do. Even though many of the legal issues have been settled, this is still one of the greatest potential pitfalls for any company setting up shop online. "The more interactive your Web site is, the greater risk you are at for downstream or secondary liability," Delaney explained.
Hypertechnical Arguments Don't Wash
For instance, several years ago, there was a debate as to whether a search engine could be held liable for linking to a Web site that sold counterfeit materials. The legal maneuvers against Napster and Grokster touched on this issue. In those cases, the courts found that the service providers were liable for what their users were doing.
"The Supreme Court's decision on Grokster made clear that a company cannot rely on a hypertechnical argument," Cardon said. "Instead, the courts will look at what a firm is doing online and what is the benefit it realizes."
Another legal precedent that could work against eBay: Similar suits against swap meets have prevailed, holding the organizers liable for hosting merchandise sales that infringed on copyrights or trademarks, Cardon noted.
Global Headaches
EBay has some major headaches ahead as the courts wrestle with these issues, Cardon believes, and they are not limited to its operations in the U.S.
"The laws outside of the U.S. are even more favorable to brand owners, and there are a lot of lawyers in Europe looking to see what happens to this case," he remarked.