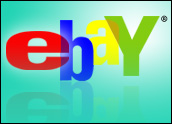 Seeking to entice more software developers to work with its platform and to keep pace with Amazon and gird for a potential war with Google, eBay said it will end its practice of charging fees for those who join its developer network.
The change offers free access to eBay's application programming interface (API), the set of protocols and tools with which users can create applications that work with the eBay platform. EBay said it was waiving the membership fees that it charged as well as fees to have applications certified as compatible with eBay.
In a message posted on the eBay Web site, Greg Isaacs, director of the eBay Developers Program, said the move "should encourage and accelerate innovation across the eBay Platform."
"This should remove a major barrier for any software developers who are interested in innovating and growing businesses on the eBay Platform, but are unsure about the costs," Isaacs wrote. "This change will allow developers to explore new business models as they create solutions to enhance the experience of buyers and sellers on eBay."
There are already hundreds of plug-ins and small applications available to help eBay members list their items for sale, monitor auctions and fixed-price sales, analyze their sales and perform other functions. In fact, eBay estimates that more than 20 percent of all listings on its auction site come through third-party developers.
Following the Leader
EBay said that the 21,000 members of its developer program have produced 1,600 different certified applications since the program launched about three years ago. Many are simple tools offered for free, others are bundled into power-selling programs that are sold by software publishers.
Dropping all fees may help extend the reach of the developer network, enticing more code writers in places such as India and China to join the network. Developers who seek technical support in using the APIs from eBay will still be subject to a US$65 per hour fee.
eBay said ending the fees, which were modest and varied based on how much access users were given to eBay development tools, would not have a significant impact on its bottom line in the short term, though some developers could save thousands of dollars in fees.
Analysts said the move could help boost the company's fortunes in the long term, especially as it seeks to integrate its high-profile purchase of peer-to-peer communications firm Skype.
With Skype, eBay is acquiring a broad set of communications tools — including instant messaging and Voice over Internet Protocol (VoIP) — that it didn't have previously and which analysts say will require some work to successfully integrate into the eBay interface. The same could be said of Shopping.com, the comparison shopping site that eBay purchased. Having more developers could also lead to tools to help integrate listings from Craigslist, which eBay purchased a minority stake in last year.
Many Web companies encourage third-party developers to build applications to work with their proprietary software. Amazon has long encouraged such development, Apple has had significant success with having developers build widgets, small plug-in applications, a model that Yahoo hopes to imitate through its purchase of Konfabulator, which makes tools to enable widget-fabrication.
Microsoft has also actively courted developers for a long time, giving them access to early versions of its software so they can begin building applications for them. Most recently, Microsoft said it would publish API to help developers build tools for its MSN Search and Messenger products, a move widely seen as a nod to the competitive threat of Google.
Trains Colliding
To further its efforts to attract more software developers, eBay also launched a software development contest, with cash and other prizes for the top open-source and third-party applications developed during 2006.
Some analysts see the move as a prelude to a major clash over a vast amount of e-commerce space, including classified ads, fixed price sales, referrals for small merchants and other forms of person-to-person sales.
The recent revelation of the Google Base project, which many see becoming a way to list to a vast array of items for sale or rent, from apartments to automobile, as well as eBay's surprising move on Skype, has many predicting Google and eBay are on a collision course.
Gartner analyst Allen Weiner told the E-Commerce Times that many Web companies recognize that enticing developers on board is a worthwhile endeavor, but one where the potential payoff could come years down the road.
While eBay and Google will battle over audience size and other assets to make their e-commerce efforts more appealing for sellers and buyers, ease of use will be an important consideration, one where developers can make a huge difference.
"The outcome won't be clear for quite a while," Weiner said. "All of these companies will have thousands of developers working away on that issue" leaving the companies free to focus on what they do best, he added.