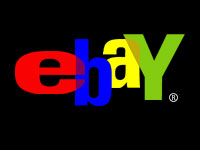 Online auctioneer eBay this week strengthened rules to prevent fraud on its site, as cases continue to emerge of disreputable sellers misrepresenting the products they market there.
One allegedly fraudulent eBay merchant was sued this week by the Missouri Attorney General, Jay Nixon, after an individual, Michael D. Pickens, allegedly sold burned clothing purported to be new merchandise from Banana Republic and other leading retailers.
'Shill' Bidders
"Michael Perkins duped consumers who thought they were buying resalable clothing, but got stuck with bales of trash instead," the attorney general said, adding that refunds need to provided "right away" to consumers.
Increasingly, eBay is worried that consumers are having a "bad buying experience" in the words of PayPal spokeswoman Amanda Pires.
Not only are there allegedly fraudulent merchants — as averred by the Attorney General of Missouri — some vendors on the site who claimed they would accept credit cards for payment were not doing so. What's more, there were concerns that there was "shill" bidding in some of the auctions. That is, small merchants were having their families bid on the products to boost the final sale price. This week, eBay took steps to remedy the problems.
Fighting Back
According to Steve Oglethorpe, senior marketplace policy manager at eBay, merchants who engage in shill bidding will have their accounts suspended. "Shill bidding is bidding that artificially increases an item's price or desirability," said Oglethorpe. "It includes bidding by individuals with a level of access to information about the seller's item not available to the general consumer. Shill bidding unfairly manipulates item prices and undermines trust in the marketplace, and is prohibited on eBay."
Oglethorpe said that some merchants at eBay may be having family members, roommates, or even employees, engage in the bidding, and he had issued a warning to merchants to tell them to tell their associates to abandon the practice.
Another problem was that some merchants were refusing to accept credit card payments from customers, even though the eBay site itself advertises that consumers are free to do pay with the cards. The reason some merchants on eBay don't want to honor the cards is that they have low-profit margins on many products, and credit cards, like Mastercard and Visa, charge between 1.9 percent and 2.9 percent of the value of the transaction to process the payment.
In addition to those changes, eBay is updating some categories of merchandise sold on the site, including business and industrial, consumer electronics, eBay motors, health and beauty, jewelry and watches, sporting goods, sports memorabilia, and toys and hobbies.
"As always," eBay told merchants, "you can move your item to another category by revising your listing, if it has not received a bid and there are more than 12 hours left in the posting."
Law Enforcement Watching
But the problem of fraudulent sellers may persist and continue to require outside help from law enforcement. Nixon, the attorney general of Missouri, indicates that he received complaints totaling "in the double digits" from consumers about the allegedly bogus merchandise said to have been offered by Michael D. Pickens, of Bethany, Mo.
According to a lawsuit filed by Nixon, consumers placed orders on eBay, and then, to fulfill the orders, Pickens hired a supplier of old clothing intended for donation to poor countries. Pickens had him ship the shoddy goods, including, reportedly, fecal matter and broken glass bits, directly to the buyers.
If convicted, Pickens could be fined US$1,000 per violation, the attorney general said.