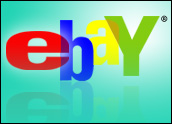 EBay is an icon for online merchandising for both private sellers and small companies. However, industry watchers warn that user dissatisfaction over increased rates and its rules could give alternative auction Web sites more market share.
Rival auction sites are catering both to newcomers to online auctions and unhappy eBay customers, said Chris Fain, the president and founder of onlineauction.com, which opened in January of this year.
Another newcomer, cMarket.com, caters to fund-raising audiences whose organizations are turning to the Internet to expand money-making goals for charities, schools and churches.
"We are an eBay for charities and fundraising," cMarket CEO Jon Carson told the E-Commerce Times. "We are seeing the online auction market going into the next logical phase. It's going into niches and specialized markets. Those niches are quite large."
Trouble in Paradise
EBay officials, however, brush aside claims that user dissatisfaction is hurting business. According to company spokesman Hani Durzi, eBay's net revenue gain of 36 percent this year belies any worries of seller unhappiness.
While Durzi quotes industry reports that eBay has increased from 16 percent to 24 percent of all e-commerce transactions in the last five years, online auction competitors say that such figures do not show the full picture of eBay's standing in the auction community.
"EBay's domestic sales are now flatlined," former Paypal vice president of marketing Eric Jackson told the E-Commerce Times. EBay bought the popular Internet payment service in late 2002 for a reported US$1.5 billion, he said, and relies on Paypal to handle payments between buyers and sellers for 75 percent of all auction transactions.
According to Jackson, the online auction field is changing, forcing eBay to seek other ways to keep its core Web site relevant.
"Since early this year we are seeing the first indication of volume falling off on eBay's auctions," said Jackson, who wrote a book, The Paypal Wars, about his experiences with Paypal and eBay.
CMarket's Carson agrees with Jackson that the online auction landscape is changing, with new competitors who are taking different approaches. He credits eBay with mainstreaming the business concept for the "Mall of America" online.
Auction Economics 101
According to news media reports, eBay is home to some 150 million users who trafficked 1.4 billion items in 2004. However, that stature of being one of the Internet's biggest businesses does not make the company immune to user discontent.
Some dissatisfied users have complained about eBay increasing its fees and about problems with unscrupulous buyers. This type of unrest among buyers and sellers could be setting the stage for a stampede to other online alternatives. Besides eBay, consumers looking for buying and selling auction alternatives online can use Yahoo.com, Amazon.com, Overstock.com and onlineauction.com.
"Overstock.com got many overflow customers when eBay raised its fees," Jackson said.
He likened the exodus of eBay users to the marketing problems America Online is experiencing as dial-up subscribers seek alternative Internet service providers for high-speed access or lower dial-up rates.
"Both eBay and AOL have to change their business focus to meet the changing times," Jackson said.
Durzi said that analogy is flawed because eBay has raised its rates each of the last five years and still comes out on top. He said he hears all the seller complaints, which are relatively few in number compared to the ever-increasing volume of active sellers.
Attractive Alternatives
Auction competitors offer sellers lower rates. That could influence at least some eBay sellers to try alternative auction sites, Jackson and Fain said.
"One of the problems with eBay is the final sale fee," Fain said. "Charges appear on the seller's bill even if the sale is canceled. It takes time and hassle to get that money back."
EBay charges sellers an insertion or listing fee for each item offered for auction. The fee amount ranges from 25 cents to $4.80, depending on the starting or reserve price. Sellers are also charged a final value fee if their item is sold, ends with a winning bid, or is purchased. This fee, which is based on the final price and ranges from 5.25 to 9.5 percent, applies whether or not the sale is completed.
Fain, who does not charge a final listing fee, offers sellers unlimited postings for $8 per month. He said that rate is guaranteed for eight years for the site's first 1 million sellers.
His pricing strategy eliminates per-item listing fees, sales commissions and other charges. This bare bones pricing structure can save sellers considerable cost compared to eBay's fees.
"We don't have a lot of traffic so far," Fain said. "But we are starting to get a following."
Fain said onlineauction.com is getting visited by about 5,000 unique users per day. His Web site verifies buyers and sellers in order to reduce users' worries about being scammed.
Unfair Bidding
Another bone of contention among would-be buyers on eBay is what some see as unfair bidding practices. Take, for instance, the experience Austin, Texas, lawyer Mishelle Kneeland's client had in buying a Ferrari from a seller on eBay.
Kneeland's client submitted a winning bid of $274,000 on the used high-status sports car. When the bidding closed, however, the seller told the winning bidder that the car was going to a private buyer.
"Under standard business laws there was a contract between seller and bidder that was broken by the seller," Kneeland, of the law firm Munsch Hardt Kopf and Harr, said.
The winning bidder lives in Texas, but the seller lives in California. Any lawsuit would have to be filed in the seller's home state, Kneeland said.
Ultimately, the client bought another Ferrari privately for $295,000. The only claim a lawsuit would support was for the difference in the selling price, Kneeland said.
"My client complained to eBay and was told that it was an issue between the buyer and the seller. EBay did not provide a resolution," she said, adding that the seller paid eBay's $4,000 final value fee even though the seller canceled the transaction to the bid winner.
"It really is unfair. EBay got paid by the seller so that could be eBay's rationale for not doing anything about it," Kneeland said.
Niche Marketing
Nicholas Lowry, president of Swann Galleries in New York, works with another company called Live Auctioneers to set up a store front outlet for his art items on eBay. Live Auctioneers puts Swann's art catalogues on Live Auctioneers' Web site a month before the actual eBay auction.
"This gives us a marketing coup of undetermined value," Lowry said. He splits the hosting fees and a percentage of sales with the Web site and eBay.
Lowry praised this innovative approach to using online auction sales.
"Customers can save by bidding online even though there are fees involved," he said.
CMarket's Carson takes online auctions to a marketing niche that eBay doesn't attract. His fund-raising activities gaveled to a close a total of $220 billion in transactions. Of that, his online auctions totaled some $6 billion to $9 billion, he said.