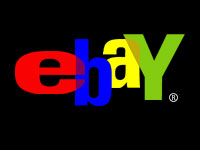 In the latest sign that it has designs on extending its e-commerce brand well beyond its core auctions business by catering to the legion of small merchants seeking to sell online, eBay has launched a storefront feature that will enable sellers to create a standalone Web retail presence.
The ProStores service is being aimed at both eBay sellers and other small- to medium-sized businesses that don't currently list on the auction site. It enables the creation of an independent Web store with unique branding, categories and a unique Internet address. The ProStores can also be integrated with existing eBay Stores, where many so-called power sellers display their wares.
ProStores grew out of eBay's purchase of Kurant Corporation, whose e-commerce software is at the heart of the new service.
'Perfect Complement'
"EBay sellers are looking to maximize their sales online, and many are interested in doing so through more than one channel," Bill Cobb, president of eBay North America, said. "Listening to the eBay community, we believe there's a clear role we can play in helping them scale their businesses."
Cobb called ProStores "the perfect complement to selling on eBay."
The fees that eBay will collect from the stores varies from 0.5 percent to 1.5 percent for each transaction, and the monthly costs to run the stores start at US$6.95 and range up to $250, depending upon how sophisticated merchants want the site to be on the back end, for instance, integrating with supply chain and inventory software.
EBay is offering a one-month free trial and giving early sign-ups a grace period stretching to Jan. 1 of 2006 during which they'll pay no transaction fees. EBay Stores proprietors can also get additional discounts.
For eBay, the new fees could be a welcome boost to its financial results. EBay has traditionally been one of the most solid e-commerce companies in terms of earnings and growth, but has begun to see its sales slow and faces some significant competitive pressures.
New Areas
The storefront feature move could boost eBay by extending its well-known brand to new parts of the Web and by creating additional business for its PayPal subsidiary, since one of the features the stores will boast is an automatic PayPal payment option.
In announcing the services at the eBay Live convention, CEO Meg Whitman said the eBay site remains the "the foundation of our company." However, she said unlike in the past, eBay would venture into new areas needed. "We want to continue to help sellers grow even if that means, in some cases, off the eBay marketplace," she added.
Separately, eBay launched the Reseller Marketplace, a private venue where only eBay PowerSellers with high positive feedback ratings can buy liquidated, refurbished inventory and excess inventory in lot sizes from manufacturers and distributors.
EBay sees that site, which PowerSellers can use for free, as a boon to both eBay sellers and distributors looking for effective ways to sell down excess stock. "We listen to the eBay community for ideas on how we can help improve their success and make it easier for them to buy and sell," said Michael Dearing, eBay senior vice president and general merchandise manager.
The new services were launched at the annual gathering of eBay devotees, known as eBay Live. That event takes place against a changing backdrop this year, as eBay finds itself facing up to a changing online marketplace, one where it arguably has more competitors coming at it from more directions than in the past.
For instance, ProStores can be seen as an answer to the discount Web site building services from GoDaddy.com, Yahoo and others, which now offer e-commerce setups that cost just dollars per month. Meanwhile, Google is reportedly working on an electronic payment system. Though Google denies it is seeking to compete with PayPal, the move could underscore the difficulties that eBay has had in spreading PayPal as a preferred payment system beyond the virtual walls of the eBay marketplace.
Huge Audience
Forrester Research analyst Carrie Johnson said eBay still has a massive advantage in the form of its huge audience and its recent purchase of Shopping.com for $620 million. That shopping search engine could help eBay buyers find items whether they're listed on eBay or on a standalone store supported by eBay technology and using PayPal.
"EBay and a few others are building massive shopping destinations that will provide their sellers the audiences they want," Johnson told the E-Commerce Times.
Small businesses have long been seen as a key element of the continued growth of e-commerce, she added, and today's technology and the ability to aggregate disparate sites through search and comparison shopping sites has made it more economically feasible than ever.