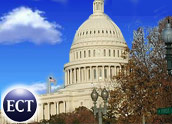 The debate over net neutrality is getting a bit belligerent online. A senior executive at cable companyComcast is challenging the CEO ofeBay, Meg Whitman, to a debate on the topic.
A copy of a recent e-mail between David Cohen, executive vice president of Comcast, and Whitman has surfaced on the Web. "Getting the government to regulate the Internet would give eBay and other large online companies guaranteed access to the maximum bandwidth for free," wrote Cohen in a missive to Whitman.
The Other Side
Picking up the gauntlet, Whitman retorted that telephone and cable companies that control Internet access for consumers are trying to "use their enormous political muscle" to dramatically change the Internet. "It might be hard to believe, but lawmakers in Washington are seriously debating whether consumers should be free to use the Internet as they want in the future," Whitman told Cohen in an e-mail that was part of an ongoing stream of communiques between the two.
The debate is raging not only between executives representing corporations on opposite sides of the Internet issue, but also among lawmakers on Capitol Hill.
Senate Commerce Committee Chairman Sen. Ted Stevens, R-Alaska, is still trying to get the 60 votes needed to overcome a threatened Democratic filibuster in order to bring a communications reform bill to the floor of the Senate.
Billions in Investment
Cable companies say that they have invested more than US$110 billion into new networks during the last decade. Telephone and wireless firms have also sunk billions into new infrastructure. These companies fear that any proposal to regulate access to the Internet would erode their substantial investments. "The likely consequence of transforming broadband pipes into dumb pipes will be to hamstring the forward march of technologies and services," said Cohen.
However, some economists are also weighing in on the debate. Simply put, net neutrality means that network owners would be prohibited from treating different packets of information preferentially, based upon their source or destination.
"For example, a cable or phone company offering broadband could not give VoIP (Voice over Internet Protocol) service or movies a higher priority than other data flowing over the networks," said Jerry Ellig, senior research fellow at the Mercatus Center at George Mason University.
There are actually scenarios in which this kind of pricing discrimination could help consumers, according to Ellig, "such as ensuring that VoIP phone calls don't sound like they are breaking up. There are also scenarios where this could harm consumers, if a broadband provider faces little competition. A government policy that benefits consumers would have to distinguish between these scenarios."
Government Red Tape
Consumers might be better off if net neutrality issues were not handled by Congress, but rather were left to federal antitrust agencies like the Federal Trade Commission and the U.S. Department of Justice, declared Ellig. Those agencies are "accustomed to doing the kind of case-specific analysis necessary to figure out whether the discrimination harms or helps consumers in particular circumstances," he pointed out.
Critics argue that Washington is just not tech-savvy and is likely to foul things up — even with well-intentioned legislation.
"The real issue is that Washington doesn't really understand the Net," said Laura Betterly, president and CEO of In Touch Media Group, an Internet marketing firm. "The whole 'it's a series of pipes' argument is borderline comical. Here you have a group of people who have barely mastered e-mail and they are making legislation that affects the many.
"In my opinion, the neatest thing about the Internet is that all are equal. It doesn't much matter if you are a small business or a huge conglomerate. Net neutrality regulations will change that, and the ones who will be adversely affected are the small guys and the individuals who will be considered 'second tier,' so to speak," Betterly explained. "Maybe it will be good for big business, but it won't be good for your average person."