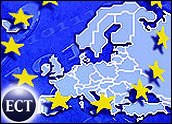 The number of European corporations — and individual workers — who are relying on mobile phones continues to rise, especially among the small office and home office segment.
A new survey by The Yankee Group, the Boston-based research firm, indicates that there are a number of wireless trends that are shaping spending plans for the industry.
"The growing appetite for mobile voice and data and services among European businesses presents European mobile operators with excellent market opportunities," said Nicholas McQuire, a senior analyst for the Yankee Group.
Investments Vary
The report, called the 2006 Transatlantic Wireless Business Survey of Europe, said that this year, large enterprises plan to spend the most on mobile data services including e-mail, remote access/mobile VPN solutions and sales force automation applications. In contrast, however, smaller businesses are investing most in mobile voice services.
Investments in voice are expected to grow "substantially" this year, and small business investments in mobile data are also expected to rise heavily from 2005, which is caused by workers relying more and more on mobile e-mail.
What is more, the survey said, the percentage of mobile workers in European small businesses continues to climb as mobile investments become a business priority.
The survey showed that more than 50 percent of small business employees are classified as mobile workers in Europe, spending more than 20 percent of their time away from their primary workspace. This figure grew from 48 percent in 2005.
Consolidation Plans
Additionally, the survey showed that large businesses in Europe are ever more interested in fixed-mobile integration as a means to control voice costs and consolidate fixed and mobile infrastructure into one managed solution.
About 41 percent of respondents listed this capability as very important in terms of managing their organizational mobile voice programs.
Interestingly, large companies as well as small and medium-size firms on the Continent rarely, if ever, work with just one mobile operator to deliver mobility solutions. In fact, the Yankee study said that more than 45 percent of large enterprises and 40 percent of small and medium businesses have relationships with more than one mobile operator.
That's changing the competitive dynamics of the marketplace. "Their ability to offer customized, higher value services for mobile data and voice, and to become trusted IT advisors on business mobility, will be crucial for success in this segmented market," said McQuire.
Other analysts concur. The Western European mobile services market will show a compound annual growth rate (CAGR) of 6.2 percent in the five years to 2011, according to a report from Analysys, based in London.
The proliferation of 3G phones and media services such as music and TV is expected to power the market growth, despite a drop in revenues for some carriers for voice services.
Cost a Factor
The market research firm estimates total revenues for the mobile services market at EUR198.4 billion (US$253.7 billion) in 2011, versus EUR138.4 billion ($176.9 billion) in 2005. Mobile penetration is expected to rise, and average revenue per user is forecast to rise 20 percent from EUR31.3 ($40.0) in 2005 to EUR37.5 ($47.9) in 2011, the market researcher said.
The costs of telecom in Europe are causing regulators to reign in costs — with a proposal floated last week by the government in Brussels to cap mobile phone call costs. Some savvy marketers think that the prices may drop if pay-per-call advertising takes off, in essence subsidizing everyone's mobile phone calls.
"Pay per call advertising is emerging as a primary ad model for mobile search," said Marc Barach, chief marketing officer of Ingenio.