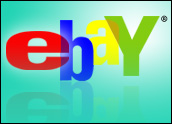 EBay is reportedly in talks to buy VoIP innovator Skype Technologies in a deal that could be worth as much as US$3 billion. One analyst says the deal could immediately help the company leverage its base of loyal users to extend its reach well beyond e-commerce.
The Wall Street Journal reported today that eBay was in talks to buy Skype, whose person-to-person (P2P) software is used to enable Internet-based phone calls. As one of the earliest firms to focus on voice over Internet protocol (VoIP), Skype has gained significant market share, racking up some 50 million downloads of its software.
Skype's software enables users to make free calls over the Internet to other Skype users and, with a monthly subscription, to call traditional telephones as well.
Neither company would comment on the reports. Deflecting takeover rumors is likely old hat to Skype, which was earlier this year was said to be in the crosshairs of News Corp. media mogul Rupert Murdoch. Both Yahoo and Google have also had their names floated as possible buyers of Skype, which analysts say may need a cash infusion or key partner in order to grow beyond a niche player in the VoIP space. Skype is reportedly also considering an initial public offering to make that happen, having hired Morgan Stanley to advise it on its various options.
EBay investors seemed spooked by the notion of such a purchase. EBay shares were down nearly 4 percent in early trading to $38.92.
Logical Fit
That reaction may stem from the sharp departure that a Skype buy might represent for eBay, which has made major acquisitions before — PayPal and a stake in Craigslist are two notable examples — but usually stayed close to its e-commerce core.
However, some analysts point out that the purchase may not be as far-fetched as it appears. One of eBay's strong suits has long been its ability to create a sense of community among both the buyers and sellers who use its platform. As a P2P tool, Skype could be used to greatly expand that community into more of a portal or online network, enabling eBay customers to call one another, for instance.
"The introduction of a profitable communications software to eBay makes total sense, since eBay is at its core a community and eBay owned Paypal is one of the preferred ways of buying Skype Out credits [which enable users of Skype's free service to call traditional phones]," said Search Engine Journal editor Loren Baker.
"Over the past years, eBay has become a direct competitor with Yahoo and Google in the commercial search and auctions market," Baker added. Skype's strength in locations such as Europe, China and Japan could make it appealing as a competitive tool in those markets as well, she noted.
Short Run, Long Pier
If it did move toward the VoIP marketplace, eBay would be following in the footsteps of many other tech firms, including Google and Microsoft, which last month bought VoIP service provider Teleo.
Independent telecom analyst Jeff Kagan told The E-Commerce Times that the move may have short-term payoffs, but that Skype is likely to have only a minor role in the ongoing telecom revolution.
"While this is big news about the growth strategy for eBay, I do not see this becoming anything more than one of the small players in the phone business," Kagan said. "I believe, especially during the next 5-10 years, that most phone customers will be split among the telephone and the cable television companies."
Kagan believes 80 percent of phone customers will get VoIP service from cable or telecom companies, leaving a slew of smaller firms, including Skype competitor Vonage and newcomers to the market such as AOL and Google, which recently launched a voice-chat function that many see as a prelude to broader VoIP service, to battle over the remaining 20 percent.
While such a deal would represent the most stark departure to date for eBay from its core online auction and fixed-price sales business, the company has shown that it recognizes that as a major e-commerce player, it can have a role in other areas of the online marketplace. The most recent example came when it bought comparison search engine Shopping.com for $620 million.