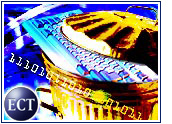 Just as a museum helps visitors learn lessons from the past, a monument dedicated to bad e-commerce ideas — perhaps called the "hall of e-commerce oblivion" — might offer a similar kind of education to those who sell on the Web.
Such a collection of bad ideas could impart a key truth: While users will flock to sites that make their lives easier, they will not change their habits to accommodate ill-conceived business plans.
"You need to integrate the Web into the user's real-life experience," GartnerG2 research director David Schehr told the E-Commerce Times. "The Web site cannot be the total experience unto itself."
Furniture Flameout
This was the lesson learned from the demise of the original Furniture.com, which began operating in 1998 but folded in 2000.
With its original model, said Schehr, the company expected consumers to buy furniture after viewing it on a computer screen, without knowing whether it was truly comfortable or would look good in their home. "They were expecting people to buy stuff to sleep in and sit in without having some kind of rear-end test," Schehr said.
Furniture.com was revived in 2001 by former employees of the original company. The new site lets users research interior design topics and view items from numerous manufacturers. Most importantly, it directs customers to brick-and-mortar retail partners where they can try out the furniture, then come back to buy online.
That lesson about routing customers to retail outlets has already been applied in other areas, such as car sales, where users need to be sure the product is a good fit for them.
"In some areas, it's a good way to get supporting details and the kind of tactile information you can't get on the Web," Schehr said.
Grocery Goof
Giga Information Group analyst Ron Rogowski noted that another bad idea — home grocery delivery — is now making a comeback in an altered form. Instead of delivering items to homes, grocery chains like Albertson's are seeing goodresults with services that let users order products online, then go to a physical store to pick them up.
Rogowski told the E-Commerce Times that this method is a marked improvement over the failed attempts of pure-plays like Webvan, whose "incredibly flawed" business model promised buyers that their goods would be delivered in a one- or two-hour window of time, often with little in cost savings.
"Why would I pay somebody to deliver something two hours from now when I could just go down to the corner 7-11 to pick it up now?" Rogowski said.
Dog Days
While some bad ideas have been salvaged, others remain in the e-commerce junkyard. Near the top of the scrap heap is the sale of online pet food, which waspracticed by firms like now-defunct Pets.com.
Schehr noted that Pets.com and its imitators built their business around bulky items like pet food, which has a low price-to-weight ratio, is costly to deliver and can be obtained much more rapidly from a local brick-and-mortar grocery or pet store.
"To paraphrase [ex-Texas governor] Anne Richards, that dog don't hunt," Schehr quipped.
Photo Finish
Also not likely to hit the comeback trail, said Rogowski, is the business model developed by Photopoint.com, which ceased operations in December 2001.
Photopoint asked users to send in undeveloped film. For a fee, the company would process the film and post the photos on its Web site. Users gained access to their photos through account numbers and passwords issued with their membership.
Photopoint had the misfortune of launching at a time when the popularity of digital cameras, which require no film processing, was soaring. On top of this bad timing, outlets like neighborhood drugstores began offering film-processing services that worked much more quickly than Photopoint's procedure.
Real Money, Please
Consumers also said "no" to new forms of online pseudo-currency served up by companies like Flooz and Beenz, both of which ceased operations in 2001. Those companies offered gift certificates or bonus points as rewards for buying products and services from partner sites.
According to Rogowski, consumers balked at having limits placed on how and where they could spend their money — and they were not about to ditch their credit cards as the preferred way to buy items on the Web.
Multichannel Presence
For the most part, Rogowski said, the importance of having a multichannel presence has hit home for most online retailers, including major players like Amazon, which has forged partnerships with several brick-and-mortar retailers.
While most companies are still struggling to reach online profitability, Rogowski added that this connection with the real world will serve e-commerce well in the long run. The self-perpetuated hype of the early rah-rah days has likely been scrapped forever.
"People got so caught up in what was happening that everybody lost their business sense," he noted. "It's probably a good thing in the long term that these problems happened now instead of later."