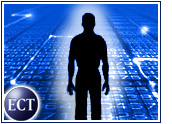 More than 18 months after becoming a symbol of the sharp rise and spectacular fall of many pure-play e-commerce ventures, Furniture.com is poised to return from the dead.
The site, which went dark during the peak of the dot-com shakeout after a pulled IPO and a bankruptcy filing, will relaunch this week under new ownership and with a new business model.
Company spokesperson Jonathan Rucket told the E-Commerce Times that the sites April 17th relaunch will be a relatively low-key affair announced mainly to trade publications.
New Model
The site's new owners plan to lean heavily on existing furniture stores to help avoid the woes that beset the original site. Dozens of Better Business Bureau complaints poured in for missed or late deliveries when the filed for bankruptcy in November 2000.
Furniture.com president Carl Prindle, who was executive vice president of the original company, told the E-Commerce Times that the brick-and-click features of the new site will set it apart from its first incarnation and will produce different results.
"The main difference is that we've partnered with two of the largest furniture retailers in the country," Prindle said, referring to Seaman's Furniture and Levitz Home Furnishings, the sites first two partners.
"They provide marketing support and product for the site, and we can take advantage of their distribution capabilities."
Customers of the new site will enter their ZIP code and will be shown only products that are available in their area. "That will ensure that we can get the product to them and do it fairly quickly," Prindle said, noting that average delivery time will be seven to 10 days.
Thinking Big
Prindle said the site will seek additional partners to help extend its geographic reach, which initially will cover about 32 percent of the countrys population and will be most concentrated in California, where Levitz operates a number of stores, and the Northeast, where both chains have stores.
Furniture.com, which originally launched in June 1998, formerly used a drop-ship model to deliver products featured in its extensive online catalog directly from manufacturers to customers.
The company grew rapidly after cash infusions from CMGI and other venture backers.
Despite mounting financial losses, it filed for an initial public offering early in 2000. But the company was beset by problems with its internal computer systems and with handling exchanges and returns.
It was far from alone. At the same time Furniture.com was flailing, Living.com — which enjoyed early backing from Amazon.com — shut its doors, and HomePortfolio.com gave up on consumer e-commerce to become a marketing provider for furniture chains.
All that turmoil came in an industry that some analysts believed was poised to grow but others said would falter because consumers would be reluctant to buy big-ticket items without being able to touch them first.
Keeping It Simple
Another major difference, according to Prindle, is that the new Furniture.com will not invest heavily in marketing. That expense will be picked up by the brick-and-mortar chains, which will integrate the dot-com into their existing marketing materials.
Prindle is one of several former employees involved in the purchase of Furniture.com's intellectual property. The deal was in the works for most of 2001.
"We were selling US$20 million worth of furniture per quarter," Prindle said of the original company, "so the concept of taking that selling ability and marrying it with the existing marketing spend and customer services capabilities of the stores made sense."
Resurrection Works
Furniture.com is just the latest in a string of high-profile dot-coms to get a second chance at life under new stewardship.
Infamous Etoys.com, which went bankrupt after it flubbed shipping during the 1999 holiday season and then became a flashpoint for the online privacy debate when it tried to sell its customer database, is now alive again after being bought by KB Toys.
Boo.com, one of the first and most-watched examples of dot-com overreaching, is in the midst of its second incarnation as part of the Fashionmall.com family of sites. MotherNature.com also has been reborn in recent months.