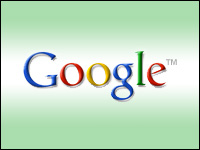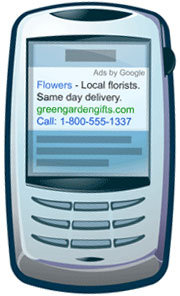 Google AdSense for Mobile
Google has developed a new JavaScript snippet for AdSense aimed at high-end mobile phones, giving advertisers yet another option for using its mobile platform. The new feature allows publishers to run larger-scale text and image ads on smartphones.
As more people use these devices, more advertisers want to be able to target them, noted a Google engineer in a blog post on the feature rollout.
Natural Extension
With the growth in popularity of high-end mobile phones with full (HTML) Internet browsers, advertisers are increasingly interested in extending their campaigns, Danielle VanDyke, software engineer, explained in a Google AdSense blog about the new initiative.
"Because these devices offer a rich content experience similar to [the] desktop, advertising on them is a natural extension for many advertisers," she said.
To offer this functionality, Google has developed a new JavaScript snippet specifically optimized for mobile to reduce latency on high-end mobile phones, such as the iPhone and phones running Google's open source Android operating system, for example. The coding will allow publishers to select additional ad unit sizes from common AdSense formats.
Google has configured the new feature so that publishers targeting all mobile devices don't have to update their AdSense code to enable larger AdSense ads.
"We'll automatically detect if the user is browsing with a high-end phone, and instead of serving a smaller mobile WAP ad, we'll return a larger ad optimized for high-end mobile devices," VanDyke said in the post.
Google did not return the E-Commerce Times' call requesting comment by this story's deadline.
Growing Platform
The new feature is part of Google's nonstop push to build out its mobile platform for advertisers, Greg Sterling, principal with Sterling Market Research, told the E-Commerce Times.
"That is where they see strategic opportunity — in building out bigger and better ad units for mobile browsers," he said.
"This is a logical next step for Google," agreed Edmunds.com Executive Director of SEO Scott Skurnick.
"As more and more people use mobile devices to browse the Web, it only makes sense for Google to want to monetize this," he told the E-Commerce Times.
The fact that most of the high-end phones are emerging platforms is another plus, according to Gunter Pfau, director of Stuzo Group. App developers on emerging platforms such as the iPhone are always looking for a better way to monetize, he told the E-Commerce Times.
Indeed, Google has launched a myriad of offerings for its mobile ad initiatives over the years. Recent examples include its introduction of new AdWords options for the iPhone and T-Mobile G1 last December.
It was a campaign-level option for AdWords advertisers to show desktop text and image ads on the iPhone, the G1, and other mobile devices with full (HTML) Internet browsers. The ads could point to desktop landing pages, so it wouldn't be necessary to create mobile landing pages or ads in mobile formats.