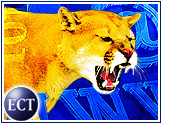 Travel giant SabreHoldings Corporation (NYSE: TSG) Tuesday announcedthat it has commenced a cash tender offer for alloutstanding common shares of Travelocity.com(Nasdaq: TVLY). Texas-based Sabre currently ownsnearly 70 percent of the online travel site.
Sabre is offering US$23 per share to acquire thebalance of Travelocity common stock — about 15million shares — representing a 19.8 percent premiumover the stock's closing price of $19.20 on February 15th,the last trading day before Sabre announced itsbuyout plans.
Travelocity's Special Committee, which is comprised ofindependent directors, initially dubbed the $23-per-share offer inadequate but will convey itsofficial position to the U.S. Securities and ExchangeCommission and stockholders no later than March 15th.
Until then, Travelocity executives will offer nocomment, observing a company-wide quiet period, asource close to the company told the E-Commerce Times.
New Reign?
With complete ownership, Sabre likely would robTravelocity of the management autonomy it has enjoyedto date, analysts said, despite Sabre's claim that it willnot alter the management or direction of Travelocity.
"The 'spin-in' would definitely give Sabre tightercontrol over Travelocity," Morningstar.comanalyst David Kathman told the E-Commerce Times."Sabre might try to run Travelocity for the benefit ofthe company as a whole, not necessarily for thebenefit of Travelocity."
But Travelocity's Special Committee and shareholderswill not likely look favorably upon Sabre's hostilebid, Kathman said.
Not So Fast
Indeed, upon considering Sabre's initial proposal of $23 pershare, the committee raised a number of staunch objections.
For one thing, it said, the $23 offer price does not reflect thelong-term value of Travelocity stock. Sabre's offer appears to be an opportunisticattempt to acquire Travelocity for a bargain price, the committee added.
While Travelocity's share price plummeted to $19.20 onFebruary 15th amidst its ongoing market share battlewith rival Expedia (Nasdaq: EXPE), the stock wastrading at a much healthier $26 on March 5th.
Going forward, the committee said, it will work to protect theinterests of non-Sabre stockholders of Travelocity.
Time Will Tell
Some analysts said they see merit in the committee's objectionsto Sabre's offer. Given the low offer terms, there is littleincentive for Travelocity to proceed willingly, saidKathman, and it is unclear to outside observers whySabre would pursue the bid in the first place.
"Even though Travelocity has had its problems, losingsome market share to Expedia, I would rather ownTravelocity shares than Sabre shares," Kathman noted.
Sabre's offer is conditioned on the tender of a numberof shares sufficient to bring its stake in Travelocityto at least 90 percent. The company's offer commenced on March5th and will expire at midnight on April 5th, unless it is extended.