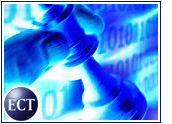 E-commerce service provider Digital River(Nasdaq: DRIV) said Monday that it has completed itsacquisition of assets and customer contractsrelated to Beyond.com's eStoresbusiness.
Beyond.com (Nasdaq: BYND) will offload those assets inexchange for approximately US$2.9 million in DigitalRiver common stock.
"We plan to continue to leverage [our outsourcing]model in pursuing software publishers that are notcurrently outsourcing, as well as other verticals,including manufacturing and distribution," Digital River CEO Joel Ronning said.
Santa Clara, California-based Beyond.com firstannounced the sale in January, when it filed avoluntary petition for relief under Chapter 11 of theU.S. Bankruptcy Code.
Revenue Boost
As a result of the closing, Minneapolis,Minnesota-based Digital River increased its 2002revenue guidance to $72 to $75 million — $2 millionmore than previously predicted.
Digital River said the acquisition will bolster itse-commerce outsourcing services aimed at software anddigital commerce publishers.
Revised Acquisition
According to January's original acquisition agreement, DigitalRiver was to acquire substantially all the assets ofBeyond.com's eStores and Government System Groupbusinesses.
But because closing conditions could not be metfor the Government System Group — which providesdigital software distribution to U.S. governmentagencies — the two firms amended the agreement inFebruary so that Digital River would acquire onlyBeyond.com's eStores business.
Beyond.com is looking for a new buyer for itsGovernment Systems Group business.
Year Ahead
Last week, Digital River released first-quarterrevenue expectations of $18 million. That number fellshort of previously announced estimates.
The company said it expects the Beyond.com acquisition will beneutral to its earnings in the first quarterof 2002 and will contribute to earnings commencing in thesecond quarter.
Including the impact of $2.5 million in first-quartercharges related to pending litigation and theconsolidation of its San Jose, California office,Digital River predicted that its earnings per share, prior toamortization of acquisition-related expenses, will be 15 cents to 17 cents for the year.
Evolutionary Changes
Launched in 1994 as Software.net, Beyond.com'soriginal offering was an online retail store. Inrecent years, however, the company focused on building,hosting and managing online stores for such clients asMcAfee.com, Interact Commerce, PGP Security, Sybexand Sonic Solutions.
In recent months, Beyond.com soughtadditional capital to strengthen its balance sheet andsatisfy debt obligations, but the company was unable to secure necessary financing.
Digital River will not assume the liabilities ofBeyond.com other than those under client contracts.The agreement also provides Beyond.com with the opportunityfor an earn-out of additional shares of Digital Rivercommon stock.
Digital River provides e-commerce strategy, sitedevelopment, hosting and other services to a clientbase that includes Symantec, Motorola, Fujitsu, 3M,Siemens, Novell and Staples.com.