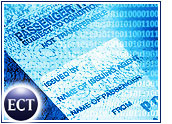 A report released Wednesday by a Massachusetts Institute of Technology (MIT) economics professor denounces Orbitz, the controversial Internet travel site set to open this summer, predicting that it will become a "market power ringmaster" that will force U.S. consumers to pay US$183 million more annually for airfare.
MIT professor Jerry Hausman said that "the likely resultant monopoly power over Internet ticket distribution will cause significant consumer harm by eliminating or harming the sources of the most important price discipline and innovation over the last few years — low-fare carriers and multiple-airline independent Web sites."
In response to the report, Orbitz spokesperson Stacey Spencer told the E-Commerce Times: "This is an attack trying to garner attention. It's a desperate effort by competitors to keep new competition out of the marketplace."
Spencer pointed out that Hausman's research was supported by the Interactive Travel Services Association (ITSA), whose members include competitors Travelocity and Expedia. Southwest Airlines and the American Society of Travel Agents (ATSA) also backed the research.
Orbitz general counsel Gary Doernhoefer said that "the author of the ITSA-sponsored paper has neither had contact with Orbitz nor asked Orbitz for any corporate documents, thus raising serious credibility questions."
Orbitz is backed by a consortium including the five largest U.S. airlines: American, Continental, Delta, Northwest and United.
Controlling Interest
Orbitz' five principal backers currently control 74 percent of domestic travel in the United States, a figure that will jump to 85 percent if proposed mergers are approved, Hausman said.
Therefore, Orbitz is likely to "chill price competition and reduce innovation, and harm low-fare airlines like Southwest, Frontier, Spirit, American Trans Air, Vanguard, AirTran, Sun Country and Jet Blue," according to Hausman.
"The Internet travel distribution channel rapidly could become concentrated and be characterized by significant barriers to entry" if Orbitz is allowed to launch unregulated, Hausman said.
Hausman also called "absurd" claims by Orbitz backers that Orbitz is necessary to counteract the "dominance" of online travel sites Expedia and Travelocity. The study found that although Expedia and Travelocity together account for about 54 percent of independent Internet travel site sales, they only account for about 1.25 percent of total airline ticket sales.
Call for Regulation
To prevent the largest U.S. airlines "from launching in full a competitive collaboration that will confer on its members the power to increase prices and reduce innovation," the government needs to act now, according to Hausman.
"Intervention would preserve the consumer welfare gains resulting from the advent of independent, multi-airline Web sites, from low-fare airlines, and from those gains associated with traditional, offline travel agencies," Hausman said.
Hausman is calling for the government to either prevent Orbitz's launch, or to enact measures to prevent Orbitz from "restricting airlines from distributing whatever fares they want, in whatever manner they want, through whatever channels they want."
Added ITSA executive director Antonella Pianalto: "If the federal government doesn't take action on Orbitz before the June launch, competition will be seriously damaged and consumers will end up paying much higher prices for airline tickets and other travel services."
Ongoing Debate
Orbitz has been adrift on a sea of controversy since plans for the mega-travel site were announced in January 2000.
In a complaint filed with the U.S. Department of Justice (DOJ) in February 2000, the ATSA said that the new online travel company would result in unfair competition to both online and offline travel firms.
In January of this year, 20 U.S. states filed a letter with the U.S. Department of Transportation (DOT) voicing their concerns about Orbitz. The letter questions the legality of Orbitz's business model, contending that the joint venture "has the potential to harness the vast power of the Internet for anti-competitive purposes."
The DOJ and DOT are currently investigating the questions raised.