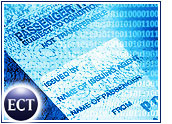 Online travel sites racked up US$1.2 billion in sales in January, accounting for nearly a third of all e-commerce transactions for the month, according to a study released Tuesday by Nielsen//NetRatings and Harris Interactive.
The study said that online travel spending in January climbed 17 percent over December levels. According to the research firms, Net travel was the only consumer-oriented e-commerce sector that did notsee a decline from hectic holiday levels.
January online travel sales sales have jumped 29 percent from August — when consumers spent $943 million in online travel — and set the highest record since the researchers began tracking data for online travel sites in April.
NetRatings found that between January 2000and January 2001, online shopping trips to the top five travel sites spiked 42 percent, to 22 million visits.
Top Guns
Travelocity outpaced its rivals in the highly competitive niche. The travel giant was the No. 1 site in the market, capturing 18 percent of total online travel buyers and logging 8.7 million unique visitors in January.
Southwest followed with 14 percent of all online travel purchasers, while Expedia'sshare was 11 percent.
Priceline, with a 9 percent slice of online travelbuyers, and Delta, with 8 percent, rounded out the report's top fiverankings.
Offline Sales
In addition to garnering sales through Web-based purchases, online travelsites stimulated another $681 million in offline revenue in January, thereport found. Although these sales were generated by online operations,customers completed the transactions by phone, fax or in person.
"Online travel is one of the more efficient vertical industries online,routinely completing 64 percent of transactions on the Web while many otherproduct categories see only 30 to 40 percent of revenues actually transacted(on the Web)," said NetRatings e-commercevice president Sean Kaldor.
"Online travel sites should not be evaluated purely by theirWeb dollar sales figure alone," Kaldor said. "Many people use the Internet to pricecomparison shop, and prefer purchasing their tickets by speaking directlywith a travel agent."
Nielsen//NetRatings andHarris Interactive surveyed roughly 50,000 Web users for the study.
Turbulent Times
Travelocity has held its market-leading position despite being jolted inrecent weeks by the decision of several airline giants to scale back their participation with the Web agency.
Earlier this month, Southwest Airlines stopped offeringits flights though Travelocity. Southwest reportedly attributed itsdecision to ongoing ticket confirmation mix-ups on Travelocity, which wassaid to have encountered problems accessing Southwest's seat inventory. Insome cases, Travelocity customers inadvertently purchased tickets to flightsthat had already been sold out by Southwest.
Southwest's decision came less than one week after Northwest Airlines andKLM Royal Dutch Airlines stopping payingcommissions to Travelocity for Internet ticket sales. Inresponse, Travelocity said that it would begin charging $10 service fees ontickets for the two airline carriers.
Despite stopping payments to Travelocity, Northwest and KLM Royal Dutch are continuing to pay sales commissions to Expedia while the two are in talks over cutting the 5 percent rate, published reports said.
Waiting for Orbitz
Another cause of concern on the horizon for many online travel sitesis the upcoming launch of Orbitz, which is slated to begin operations inJune.
One of the largest online travel ventures ever undertaken, Orbtiz — whichis backed by a consortium including airline giants American,Continental, Delta, Northwest and United — has drawn much criticism overits business model. Some argue that Orbitz poses an anti-competitive threatto both online travel sites and offline travel agents.
The U.S. Department of Transportation and U.S. Department of Justiceare reviewing whether Orbitz would restrict access to flight information andlow-fare tickets unfairly, resulting in price collusion.
However, Chicago-based Orbitz has long maintained that it will have apro-competitive impact on the market.