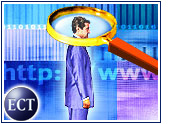 Many companies have scaled back staffing levels and instituted mandatory hiring freezes in the past few years, but these cutbacks have exacted a steep cost. In many cases, businesses now are facing skill gaps that hurt their IT departments. Even worse — and somewhat surprisingly, considering the number of IT workers seeking jobs — there is sometimes a shortage of qualified individuals to fill the gaps, even when money is budgeted for hiring.
For those seeking work in this tough economy, however, a skills shortage in a specific area may be good news. Lack of overall expertise means decreased competition for those who do have the required skills.
So, what skills are in demand — and are hundreds of thousands of IT jobs truly going unfilled?
Tech Needs, New and Old
Wherever there is freshly developed technology, there is a need to run it. In today's high-tech world, technological advances can lead a situation in which not enough IT workers are capable of tackling issues and challenges related to those new developments. For example, security and wireless are two fields experiencing skills shortages at present.
Another short-staffed field, paradoxically, is management of older systems. Steven Lane, research vice president at Aberdeen Group, told the E-Commerce Times that this shortage has occurred because some older programmers have retired in recent years, leaving behind a skills void.
"With legacy systems, you really do have a different skill set," he said. "If nothing else, the people who know about them can go in there and dissect them."
Although many companies are phasing out legacy systems, he added, they still need employees skilled in mainframe management and Cobol to make the transition easier.
"People are realizing there's a heck of a lot of institutional knowledge and competitive advantage that were built into those legacy applications," Lane said, "and they don't want to throw those away."
Manage This
Gene Salois, vice president of certification at CompTIA, told the E-Commerce Times that he has noticed a shortage of skilled employees in project management as well.
"It continues to be an area that is short on qualified and experienced employees," he said. "This has much to do with the fact that there's a significant difference between managing traditional projects and IT projects."
Whereas standard projects draw on business management skills, Salois explained, an IT project must incorporate complex technology directives as well as budgeting. As many companies have found out, this is quite a trick to pull off.
"IT projects involve more communication, customer service, problem solving and changing the business process," he noted. "These have not traditionally been covered in the broad project management education."
Say 'Aaah'
Sometimes a lack of skilled employees is determined not by area of expertise, but by industry.
For example, Yankee Group analyst Carrie Lewis told the E-Commerce Times that recent changes in the healthcare sector have left some holes in IT departments. Specifically, the HIPAA (Health Insurance Portability and Accountability Act) mandates that the healthcare industry must become technology-driven — but not all healthcare companies have the necessary personnel to make this transition.
"They're buying solutions that aren't always tailored to the sector," Lewis said. "In the past, they've been more finicky about purchasing, but they can't be now because they have to get up to speed quickly."
The result is that healthcare companies are trying to implement technology, but they do not always have employees who are skilled enough to tackle the challenge.
Qualified Applicants Only
As companies aim to fill open IT jobs, candidates can gird themselves for battle by doing what they always have done in competitive job situations: Get more training in sought-after areas.
In healthcare, the need to hire more savvy IT personnel has become so pronounced that one industry organization, the American Health Information Management Association (AHIMA), has developed certifications. These certifications prove expertise in both medical know-how and IT skills — a crucial combination in any healthcare firm. The association also gives its blessing to several two- and four-year programs that offer degrees in healthcare-focused technology.
As AHIMA director Harry Rhodes told the E-Commerce Times: "There's definitely a need for people that can walk on both sides of the street. I notice that the people who get the skills in this field don't have much trouble getting a job."
Other certifications, like an MCSE or those sponsored by CompTIA, also can increase a candidate's chances of rising to the top of the heap.
"Demonstrating knowledge through the certification process can make an employee more valuable because they're more reliable, efficient, ethical and productive," Salois said.
Getting Real
Beyond seeking qualification through certifications, job seekers who want to fillthe skills gap may need more than education to get a position. They may need a good old reality check.
"The shortages have a lot to do with wages," said John Challenger, CEO of Challenger, Gray & Christmas. He told the E-Commerce Times that many high-tech workers have wage expectations that are left over from the dot-com boom. When they lose a job and begin to hunt for another, they tend to expect a salary that is simply unrealistic in today's market.
"Expectations like these have kept many people out of the marketplace, which is not what you want to do," he said.
Instead, Challenger suggests, the skills gap can only be filled by employees who understand that it will pay off in the long run to get a job at a low wage now and gain new skills while seeking a better-paying position elsewhere.
"There aren't really shortages in some ways," he noted. "You have a huge global workforce, and there's a surplus of talent. There's just a shortage of people who are willing to work for the wages that companies are offering right now."