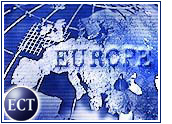 Priceline Europe, a licensee of the American "name-your-own-price" e-tailer, has secured US$25 million in funding from investment firm General Atlantic Partners, money that Priceline Europe hopes will allow it to continue building its expansion plans, the companies said Thursday.
The latest infusion of capital brings General Atlantic's total investment in Priceline Europe to $50 million.
Based on Priceline.com's business model, recently-launched Priceline Europe offers airline tickets, hotel accommodations and car rental services. The companies said that a major marketing campaign for the site will be rolled out in the UK over the coming weeks, with penetration into other European markets slated for later this year.
"Priceline Europe is an important part of Priceline.com's strategy of focusing on growing and expanding our core business in the U.S. and key international markets," said Priceline chairman Richard S. Braddock.
Braddock added that the investment not only provides "valuable assistance" in helping the company meet its business goals but also represents a "strong endorsement" of the Priceline model.
Competition Abroad
Having successfully established itself as a widely known, if troubled, brand in the U.S., it now remains to be seen whether Pricleine can crack the European market through its licensee. A study released this week by Internet travel measurement firm PhoCusWright found that the European online travel market will soar to $10.9 billion in sales in 2002 from the $2.9 billion racked up last year.
To capture a significant piece of that market, Priceline Europe will have to beat back competition from supplier side Web European sites — including airlines, tour operators and hotels — which currently hold almost three-quarters of the entire online travel market on the continent.
Online travel agencies are also beginning to gain a foothold, notably European travel services firm Ebookers.com and late deals company Lastminute.com, which acquired France's largest travel group Degriftour last year and is currently the second largest online travel agency in Europe.
All About Potential
Priceline Europe's backers, however, remain optimistic about the company's ability to "spread the marketing word" and lure European consumers.
"We continue to believe in the Priceline.com business model and in the company's long-term growth potential in the U.S. and abroad," said General Atlantic partner Bill Ford.
As part of their agreement, Priceline Europe will pay Priceline an annual licensing fee for its business model. For its part, Priceline is providing the European affiliate with technological, marketing and operational services.
In addition, Priceline has purchased a warrant that will enable it to take a majority equity stake in Priceline Europe under certain conditions. General Atlantic has already acquired an equity stake in the company.
Continental Divides
Priceline and General Atlantic initially announced the formation of the European venture last July. However, since then, Priceline has scaled back other expansion plans.
Within the past few months, the company canceled plans to expand its service into Australia and New Zealand, as well as in Japan.