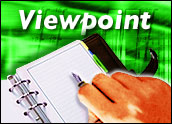 When Priceline.com made its entry into the e-commerce landscape, many travel enthusiasts eagerly embraced the name-your-price pioneer. After all, airlines want to fill empty seats, and passengers don't want to pay full fare, so everybody wins, right?
Not so fast. Priceline's last couple of weeks have been nightmarish. Sales forecasts are down, the share price has crashed, and the U.S. Department of Transportation (DOT) is up to its neck in Priceline customer complaints. Even the company's quirky spokesman, William Shatner, admitted on national television that he doesn't use the service.
Now Connecticut Attorney General Richard Blumenthal has launched a fraud investigation into the company's practices, claiming that Priceline may be deceiving its customers about what its "bargain" prices really entail.
But is Priceline fraudulent? Or, are Priceline customers just getting what they pay for?
One thing is certain: no company has the right to unfairly take advantage of the public. But it is yet unclear whether Priceline is guilty of deception or if it just needs to mend a seriously flawed operation.
Lower Than Standby
Hello, my name is Dan Gebler, and I'm a repeat Priceline customer. I love the punishment.
Recently, my wife and I looked forward to a Priceline flight from Los Angeles to Seattle – with bargain bids — and all we had to do was switch planes in San Francisco.
But we got quite a scare when we arrived at the airport. The first leg of the flight would leave 90 minutes late, making it impossible to catch the connecting flight to Seattle – the last flight of the evening. When we asked if we could hop on an earlier flight to catch our connector, we learned the real truth about what it means to be a Priceline cog in the air travel machine.
"We'd love to help you," the nice airline representative behind the counter told us, "but you have Priceline tickets. That means that first we have to see if the flight is full, then we wait to see if anybody else buys a ticket, then we let the standby people have a chance, and then we can see about Priceline.com customers."
We were considered "lower than standby." Hard to swallow, but shouldn't I have read the fine print more closely?
Clean It Up
I'm sure that among the flood of complaints lodged with the DOT are countless tales much more nerve-wracking than mine. In fact, according to published reports, while Priceline booked only one percent of all flight traffic in 1999, more than a third of the complaints against travel agents involved Priceline.
So what can Priceline do?
Well, customers need to know that their travel agent will act on their behalf if the travel systems from which Priceline profits – or not – fail them. If a Priceline customer is charged in advance of renting a car, Priceline must make sure that one is available. When Priceline air passengers pay for flights, the company must ensure that its passengers have the same recourse as other air passengers.
The company must also find ways to be more open with customers, more amenable to issuing refunds, and more forthcoming in the way that it deals with complaints. It also should develop stronger agreements with its partners to guarantee that Priceline customers receive treatment consistent with industry customer service standards.
Fraud Too Strong
In alleging fraud, however, Connecticut's Blumenthal may be going too far. The central problem for Priceline is that we consumers have grown accustomed to better customer service. That so many of Priceline's customers are perturbed enough to file formal complaints shows that the company's operations are fundamentally flawed.
Consumer voices have not gone unnoticed. The company is already retreating from terrible public relations debacles and wincing from Wall Street's strong reaction to Priceline's struggle to retain repeat customers. The vicissitudes in Priceline's stock performance last week show that investors believe improved customer service will help the company's bottom line.
So while customers deserve better, a fraud investigation misses the point, especially when consumers, investors and industry-watchers have already spoken. Listen to the consumers, not the lawyers, and we'll soon see Priceline walking the straight and narrow.