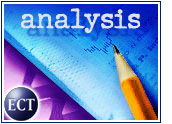 Not so long ago, the dot-com startup myth held that a young entrepreneur with great ideas, access to the Internet and not much else could step into a world of venture capital. A company would make or sell or provide something, and then hold a much-publicized IPO or, better yet, be acquired by a larger firm for record setting sums of money. The young gun who started a business right out of school could quickly rise to the ranks of the dot-com millionaires.
In the wake of the dot-com shakeout, however, such notions have changed. Not only is it time to dispel myths of free-flowing money for all great startup ideas, but also to reinforce the timeless benefits of a solid business plan and seasoned management teams.
The current e-commerce landscape features a number of important guideposts that can help direct the innovative garage dreamer down a feasible path to success. After months of stock market volatility, venture capital firms have dug in their heels, taking larger chunks of a company's returns and demanding that new businesses streamline their road to profit. No longer can ideas alone generate Midas-like sums of investment dollars (US$).
Yet businesses that can provide their investors with plans that emphasize sound business fundamentals — timely launches, competitive prospects in the target market and clear projections of profit — can still find much success in the world of e-commerce.
Deep Pockets
Shakeout or not, there is still plenty of venture capital to be had by Net startups. So says Alan Meckler, CEO of Internet.com Corporation, which provides first round investment for Web content companies. He notes that while the pressures of the current marketplace have increased, so too has the amount of money available to entrepreneurs.
"One of the ironies about the shakeout is that there is still a lot of money, because a lot of funds were raised and closed before the shakeout," Meckler told the E-Commerce Times. "Billions of dollars are invested each week."
In fact, there may be "more money available than investors know what to do with," according to Meckler, and many VC firms are not investing wisely.
"The money can be a burden. VC firms have it and feel like they have to spend it, and they're investing in what was a great idea from 1995 to 1999, but not what will be hot in 2003 or 2004," Meckler said.
Competing in Troubled Waters
At the same time, many dot-com businesses are still struggling to find funding in the rough shakeout waters, suggesting that investors are looking for different kinds of business plans this year. Since last spring's market troubles, investors have gained valuable experience on the volatile high-tech investment ride.
One area where investors have become more steadfast is in the demand for profitability. "Profit was not as important in the past when companies focused on building brand awareness and getting their word out," Meckler said. "Now you need profitability in 2 to 3 years."
Businesses that can realistically forecast profit, anticipate cash flow, and show room for growth represent the new kind of Internet company that appeals to venture capitalists. Gone are the days when unique ideas could trump common sense on their own. The original planning models of well-known startups like ICQ, which was bought by AOL before it worried about making money, or Amazon.com, which grew to giant status before ever turning a profit, no longer fly.
Of course, investment firms are not giving away money for nothing. After all, where there is money to gain, there is money lose, too.
So, in exchange for providing the financial backing during shakier times, Meckler said, venture capitalists are demanding larger percentages of a company's future returns.
First To Dive In
Meanwhile, Internet time moves at a torrid pace, and great ideas do not remain original for long. To beat the competitors to the punch, first round investors like Meckler push the Net startups they fund to launch their sites earlier.
"A year ago, I might have been more willing to take a chance on a business plan and take the word of a young entrepreneur to build it in 90 days," Meckler said. "Now I won't touch anything unless it is only 30 or 40 days from launch."
What's the hurry?
"Waiting to launch a company only begs others to launch before you. Waiting is my greatest investment fear," Meckler said.
Gorillas in the Midst
Still, the company that takes the early lead in a particular market segment does not always win the race. Investors like Lilly Chang of Santa Monica, California-based E-Companies Ventures warn that what looks like open market space can become crowded quickly.
"It is not enough for Internet companies to say that they are first in the market," Chang said. "We want to know, who are the gorillas waiting in the wings ready to take over?"
Those gorillas may take the form of traditional brick-and-mortar retailers that often have been content to let a fledgling startup test the waters before integrating e-commerce into their businesses.