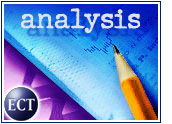 Moreover, if traditional retailers are in fact looking before they leap online, then the Net startup community had better become accustomed to it.
According to IDC analyst Barry Parr, "Brick-and-mortar conversions are an ongoing process — it's like installing phones or reserving a toll-free 800 number. Going online is just something a company has to do; it's not very revolutionary."
Steady Hands
For their part, entrepreneurs have adjusted to the increased maturity of the e-commerce marketplace. They are winning over the hearts of venture capitalists by emphasizing a fundamental element of traditional business: an experienced management team.
Tom Graunke, who recently started his second company, KnowledgeNet, has found that startups can still attract venture capital if they are willing to address investor concerns.
"VC firms want to invest in companies with proven management teams who can correct bumps in the road, people who can work through mistakes," Graunke told the E-Commerce Times. "Youthful exuberance was great and effective a year ago, but not as leaders. Venture capitalists want people that have been there before," he added.
It appears the days of the Net startups that had forsaken traditional management strategies for tech-wizardry or flashy new ideas are over — if those days ever existed at all.
E-Companies' Chang agrees that the value of veteran leadership in a young company is nothing new. "What has not changed since the shakeout is that we continue to invest in strong management teams," she said. "It's the best people, not the best ideas, that helps a company get through hard times."
Spin-Off City
The demand for experienced management may be why spin-offs of major e-businesses, such as Kmart's Bluelight.com or Palm, Inc., are increasingly dotting the dot-com terrain. Investors are interested in the resources that experienced leadership and deeper corporate pockets can offer when backing up their business plans.
As a strategy, though, the "spin-off" may have more to do with a company's desire to retain experienced talent than to revolutionize the industry.
"There's a recognition by the real entrepreneurs that they can make a lot more money being their own bosses," said Parr. "If a big company wants to hang on to those people, it needs to give them more autonomy," and a spin-off company can provide an effective outlet for that talent.
The Age Factor
Does this renewed savvy among investors mean that VC firms are less willing to invest in the home-grown ideas of young entrepreneurs than the polished business plans of experienced company execs? Not necessarily.
Nevertheless, even investors who appreciate the importance of innovation know that creativity without business sense does not make for a lucrative endeavor.
To protect their investments, venture capital firms are increasingly proactive in their role as corporate trainers, preparing companies for their next round of investment, their sale or even an IPO. With so much on the line, investors want to know that the younger generation will heed their advice.
"The venture capitalists are like the veteran trainers, but bright-eyed young people do not always listen to your experience," explained Meckler. "We take a much harder look at the management, and ask: Will this guy listen? Can we work with this company?"
Chang also believes that the relationship between company management and investors is crucial to moving the investment process forward. Like Meckler, though, she concedes that youth and inexperience can factor into an investor's decision of whether or not to work with a particular client.
"In our assessment [of a company] we ask, 'do we like this person, and would we want to work very closely to this person?' The youthfulness won't hurt there, but without a demonstration that they have strategy and can rally a team, problems can arise," Chang said.
Storybook Ending?
For those young geniuses who spent the summer in their parents' garage, homing in on the next best high-tech thing since the semiconductor or Napster, the message may be tough to stomach: find a seasoned management staff or get a job. The "stereotypical" profile of a Jerry Yang or Shawn Fanning remains, as it has always been, an exception to the rule, even in the pre-shakeout days.
Still, newcomers and late-comers to the e-commerce game should avoid kicking themselves for not inventing Yahoo! first — they may have a better chance of becoming dot-com millionaires as more mature entrepreneurs in a more sophisticated e-commerce world.