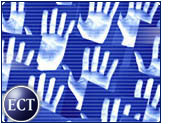 Heidi Miller, hailed as a potential savior for Priceline.com (Nasdaq: PCLN) when the e-tailer hired her last year as chief financial officer, said Wednesday she has taken a job in the insurance industry.
Miller — whom Fortune magazine in 1999 called the second most powerful female executive in the U.S., behind Hewlett-Packard's Carly Fiorina — became the second high-profile dot-com executive to return to the old economy this week.
The 47-year-old Miller joined professional services giant Marsh & McLennan (NYSE: MMC). Effective next week, Miller will serve as vice chairman of Marsh, Inc., the company's risk and insurance division based in New York City.
On Tuesday, VerticalNet chief executive officer and former Amazon.com president and chief operating officer Joseph Galli abruptly resigned to take the helm at consumer goods maker Newell Rubbermaid.
Extending a Trend
In announcing Miller's hiring, Marsh & McLennan barely acknowledged her dot-com experience. In fact, Miller's eight months at Norwalk, Connecticut-based Priceline got merely a one-sentence mention at the bottom of Marsh & McLennan's press release, which focused on her tenures at other financial services companies, including Citigroup, Travelers and Solomon Smith Barney.
"She has the right combination of skills and experience in the professional services and financial services industries to make a significant contribution," said Marsh & McLennan CEO John T. Sinnott, Miller's new boss.
Diverging Fortunes
While Miller cited her desire to return to an industry that she knows and enjoys, a comparison of the stock prices of the two companies might also offer insight into the move.
Priceline shares have lost more than 90 percent of their value since peaking at US$104 last March, trading Thursday at just above $2. Shares of Marsh & McLennan, meanwhile, were trading around $106 and have not dipped below $50 in nearly two years.
Hired to Fanfare
Priceline hired Miller as CFO in February 2000, in a move praised by analysts and investors. The company later expanded her responsibilities as part of an executive shakeup.
At the time, Miller called Priceline "the perfect e-commerce business" because it was "not an e-tailer, and not a niche player," adding that Priceline had "a business platform that can sit on top of virtually any industry."
However, Miller's tenure was marked by sharp declines in Priceline's stock value, accelerated by the Nasdaq selloff, and mounting financial losses for the name-your-price e-tailer.
Departed Amid Layoffs
Miller quit Priceline in November, concurrent with what would become one in a series of layoff announcements from the e-tailer. A week later, Priceline said it would forgive a $3 million loan it had made to Miller, raising questions about whether she had left of her own accord or had been forced out.
More recently, the company's founder, Jay Walker, said he would leave Priceline's board of directors to focus on Walker Digital, his privately held technology firm.