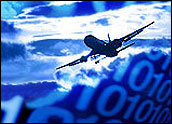 In a vote of confidence for his company, Priceline.com (Nasdaq: PCLN) chairman and chief executive officer Richard Braddock said Friday that he had ended a plan to sell some Priceline shares over the next year, and instead will exercise options to buy 750,000 shares.
Braddock's move follows a similar announcement from key Priceline shareholders. Thursday, Priceline announced that Asian investors Cheung Kong (Holdings) and Hutchison Whampoa had said they withdrew a regulatory filing that would have enabled them to sell shares in the company, and instead decided to raise their stakes.
Priceline said that its directors approved requests that would allow Cheung Kong and Hutchison to buy shares increasing their ownership of the Norwalk, Connecticut-based e-tailer to a combined 37.5 percent, up from 27 percent.
Shares, Revenue Fall
Priceline shares, which have dropped over the past year, have taken a huge hit since the September 11th terrorist attacks on the United States.
Priceline closed at US$2.29 Thursday, down from a 52-week high of $27. In early trading Friday, the shares continued their decline, losing 21 cents to $2.08 in the first few minutes. However, the shares had crept into positive territory for the day by 11 a.m. EDT, reaching $2.33.
Earlier this week, Priceline warned that the attacks would cut into revenue for the quarter ending September 30th, as customers cut back on travel and cancelled existing reservations. The company said it expects revenue for the quarter to total $280 million to $300 million — $245 million of which was recorded in July and August.
'Ready and Able'
In August, Braddock said he would sell Priceline shares over a 12-monthperiod and use the proceeds for estate-planning purposes.
"I am confident that Priceline.com is ready and able to weather the currentslowdown in travel, and will emerge a winner in the e-commerce space overthe long run," said Braddock, who works without a salary.
Troubles Widespread
Technology and travel stocks have been among the hardest hit sectorsfollowing last week's attacks. As a result, many companies have been buying back their own shares in an effort to show confidence and bolster values.
Internet travel rivals Travelocity (Nasdaq: TVLY) and Expedia (Nasdaq: EXPE) havealso said the attacks would hurt results, though those companies alsoexpressed confidence that they would weather any downturn.
Turnaround Story
Priceline, meanwhile, had been in the process of a turnaround, recovering fromfailed forays into businesses ranging from groceries to gasoline, andweathering bad publicity and reports of a state attorney general'sinvestigation in Connecticut. At the end of the second quarter, the companyhad $165.7 million in cash and no debt.
The company, which rose to fame by allowing consumers to name the prices they would pay for various goods and services, has exited its unprofitable businesses in order to focus on travel.
"Our turnaround activities over the past few quarters made us both profitable and cash-flow positive last quarter," Braddock said Tuesday.