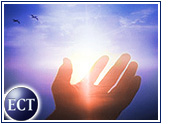 Online retailers, like their brick-and-mortar counterparts, are collecting donations and helping the Red Cross with its effort to recover and aid victims following Tuesday's terrorist attacks on the World Trade Center and the Pentagon, and the crash of a hijacked plane in rural Pennsylvania.
Amazon.com (Nasdaq: AMZN) and eBay (Nasdaq: EBAY) replaced their front pages with instructions about how to make online contributions to the relief efforts.
Amazon, which says it is waiving all its usual fees so that all donated money can go directly to the Red Cross, indicated that it had received more than US$2.2 million as of 7:30 a.m. PDT and more than $2.3 million as of 7:45 PDT — a gain of approximately $100,000 in 15 minutes. Over 70,000 donations had been recorded.
Yahoo! (Nasdaq: YHOO), the portal giant, has replaced the shopping information normally on its welcome page with a capsule of the latest news on the attacks, the worst in U.S. history.
Paypal, which provides online payment services for e-shoppers, also has a link facilitating Red Cross donations on its front page.
Electronics e-tailer X10.com suspended its ubiquitous pop-under advertisements, and instead posted a message on its Web site expressing sympathy for the victims and their families, as well as a link to the Red Cross Web site.
Travel Updates
Online travel companies Travelocity (Nasdaq: TVLY), Expedia (Nasdaq: EXPE) and Priceline (Nasdaq: PCLN) are providing travelers with updates on the status of U.S. airports and flights.
U.S. air travel, halted Tuesday, is resuming on a limited basis. Priceline says it is accepting reservations only for travel after 11:59 p.m. Sunday, September 16th.
Financial Advice
Online financial companies, in addition to using their Web sites to offer condolences and relief information, are featuring news and tips about investing once U.S. financial markets reopen. Bond trading was to resume Thursday, and U.S. stock markets were to open on Friday or Monday.
E*Trade (NYSE: ET) said it is taking orders, which will be processed on the first available trading day. The firm urges customers to consider limit orders, which specify trading prices and may limit risk exposure, rather than market orders, which will guarantee the transaction is made regardless of price.
Rival Ameritrade (Nasdaq: AMTD), on the other hand, will not take any market orders until the markets reopen. Limit orders are being accepted, but expire at the end of each day.
Ameritrade also offered investors a word of caution: "Please be aware that there is a high likelihood the markets will be volatile in the opening session(s)," chief executive officer Joe Moglia said in a message on the company's Web site. "It is important that you carefully consider your investment decisions and review the status of your orders."