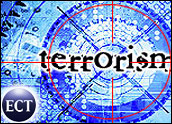 In the wake of Tuesday's terrorist attacks, much of America has come to a stop. From darkened baseball stadiums where pennant races were being played to the world of e-commerce, much of what made up normal daily activity has been put on hold.
And experts say it might be a while before things begin to look normal again.
"Everyone is going to be uncomfortable about doing business for the next few weeks," Forrester Research principal analyst Carl D. Howe said in a report.
Searching for News
While Internet traffic surged on Tuesday immediately following the attacks, it had settled back closer to normal levels by Wednesday. And even though millions more surfers were online, the bulk of the traffic was headed to news sites, which stripped out graphics and video from their pages and went with text-only news in order to speed up download times for their visitors.
Experts say that because of the magnitude of Tuesday's attacks on the World Trade Center and the Pentagon, and the speed at which developments unfold, consumers will be distracted for at least days, if not weeks, to come.
E-commerce sites have not been ignored altogether. Amazon.com (Nasdaq: AMZN), which cleared out its home page to make room for a Red Cross donations link, had seen more than 65,000 people make donations by early Wednesday. In all, more than US$2.1 million had been pledged.
Bigger Problems
However, it will probably take a long time for U.S. consumers to snap out of their shock and sorrow. Economists differ on the long-range impacts of the crisis, with some predicting that a recession is now all but certain. Others say the American economy might emerge stronger than ever.
"When you think about it, the long-term economic impact of the attacks on the $10 trillion U.S. economy does not seem too great compared with the challenges we're already facing, such as weak capital spending by businesses and slowing spending by consumers," said Pat Dorsey, an analyst with Morningstar.com. "The important thing is to separate the economic impact of the World Trade Center from the emotional impact."
Shipping Slows
E-tailers face several issues of their own, notably that cross-continental shipping has slowed due to the closing of America's airports.
eBay (Nasdaq: EBAY), for example, which had initially warned members that some U.S. post offices would be closed, now has warned users to expect some delays as packages usually shipped by air are shifted to rail and truck transportation.
Travel Woes
The sector of e-commerce most likely to suffer long-term consequences may be the online travel industry, one of the Web's strongest performers in recent months.
Analysts said that the airlines themselves, already poised to post near-record losses as business travel slumped, could face a catastrophic future. And that would undoubtedly affect online travel sites that rely on business and leisure travelers.
Call Volume Up
Carol Jazuntis, a spokesperson for mega-travel site Orbitz, said the Web site has experienced lower traffic volume, but that the company has added customer service staff to field an increase in telephone calls. Orbitz has also sent advisory e-mails to all of its customers who had bought tickets to fly during this week.
"Information is what customers want and need right now," Jazuntis told the E-Commerce Times. "It's impossible to say what will happen going forward. There's just too much uncertainty right now."
Brian Ek, a spokesman for Priceline.com (Nasdaq: PCLN), told the E-Commerce Times that it has increased both e-mail and telephone customer support to handle floods of calls from stranded travelers or those looking to cancel or modify their plans.
Fear Factor
"Call volumes are sometimes heavy, but we're handling them," Ek said.
Airlines were scheduled to resume service on Thursday, but how many people would be willing to fly again is another question.
"It's way too early to make any assessments of future travel intentions," Ek said.