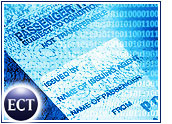 Online travel company Travelocity (Nasdaq: TVLY) reported income late Wednesday of 8 U.S. cents per share — before special charges — for the second quarter ended June 30th, topping analyst estimates by 3 cents.
After expenses for goodwill amortization and other charges, however, the company ended up with a net loss of $24.1 million, or $1.22 per share. A year earlier, the net loss was $13.5 million, or 71 cents per share.
Revenue rose 76 percent from a year earlier to $82 million, with the bulk of the gain coming from sales of cruises, vacation packages and other non-airline products, according to the Fort Worth, Texas-based company.
Travelocity president and chief executive officer Terrell B. Jones said the revenue gain is a "direct result" of the company's strategy to branch out beyond sales of airline tickets.
"We sold more cruises and vacation packages during the first half of the year than we did during all of last year," he said.
Without Southwest
Meanwhile, Travelocity said bookings growth was limited by lower air fares overall, as well as the end of ticket sales for Southwest Airlines, which earlier this month pulled its fare information from a central system, making its fares available only over its own Web site.
Travelocity's profit before special items rose to $1.8 million, or 8 cents per share, from $618,000, or 3 cents, in the same period last year. Gross travel bookings totaled $879 million, up 44 percent.
The net loss in the latest quarter included $22.4 million in goodwill amortization expense, as well as $8.8 million of expenses for stock compensation. Those charges were partly offset by a $2.5 million gain related to hotel reservations network warrants, the company said.
Growth Will Continue
Travelocity said it expects full-year income before special items to total 29 to 33 cents per share.
"Our ability to adapt our business to the surrounding economic conditions proves the resilience of our business model," said chief financial officer Ramesh Punwani. "Our increased liquidity gives us sufficient capital to invest in innovative technology and new ventures. We continue to project sustained growth during the remainder of the year."
Travelocity said it had 28.7 million members at the end of the quarter, up from 21.6 million a year earlier and 26.9 million at the end of March.
Online travel has been one of the few e-commerce sectors to thrive in the current economic environment, as consumers and business travelers look for low air fares and discounts on hotels and packages. Travelocity and its rival Expedia (Nasdaq: EXPE) are competing for business along with Orbitz, an online venture formed by a group of major airlines, and bargain-travel companies including Cheap Tickets (Nasdaq: CTIX) and Priceline (Nasdaq: PCLN).