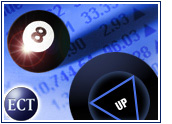 Steady improvements to customer service and the product mix at Priceline.com(Nasdaq: PCLN) have given the "name your price" online travel broker the first profitable quarter in its history and a victory over Wall Street estimates, the company said Tuesday.
Priceline's pro forma net income for the second quarter ending June 30th was US$11.7 million, or 5 cents per share on a diluted basis, which trumped First Call analyst estimates of a penny per share.
Priceline's gross profit for the second quarter ended June 30th was $60.1 million, compared to $43.1 million in the previous quarter. The company's second-quarter gross margin was 16.5 percent.
"We have substantially restored the health and strength of our brand and consumer franchise," Priceline chairman and chief executive officer Richard S. Braddock said.
A $1 Bargain
Priceline's stock has witnessed a rather dramatic turnabout since the beginning of the year. On January 2nd, the company's shares closed at $1.40.
Tuesday, Priceline shares rose 38 cents by the end of regular trading, closing at $8.87, and took off in after-hours trading upon the earnings news, rising another 8.6 percent to $9.63.
The stock remains far off its all-time high of $165, achieved on April 30, 1999.
In June, Goldman Sachs raised its estimates for Priceline's second quarter, saying that the "worst is behind" for Priceline.
"We continue to believe that management has 'right-sized' the business, improved customer service, and stabilized growth, resulting in an overall improved outlook with Q1 2001 being Priceline's last unprofitable quarter," Goldman Sachs analyst Anthony Noto wrote in a research note.
On the Rebound
Priceline.com sold 1.4 million airline tickets in the second quarter, an increase of 34 percent over the first. The company's hotel and rental car products improved even more, with gains of 57 percent and 52 percent, respectively.
In addition, the company's pro forma operating expenses for the second quarter fell to $50.2 million from $51.1 million last quarter.
Braddock attributed much of the success to Priceline's focus on database marketing, which he said is much more efficient for the company. He also pointed to the company's repeat business, which reached 61 percent for the quarter.
"The aggressive discounting (in the airline market today) does have animpact on our demand … and on the average offer price from customers," Priceline president and chief operating officer Jeffery H. Boyd added. "However, it really hasn't had an impact on our margin, because we have an offsetting benefit from favorableinventory conditions and we control our margin by setting what bids we will accept."
Revise and Conquer?
Although Priceline has tailored its business model in many ways after suffering through most of last year, the company has not gone into isolation.
In June, the company announced that two Hong Kong conglomerates had agreed to buy an additional 25 million shares in the company from the Priceline founder Jay Walker and his trust. As a result of the stock acquisition, Hutchison Whampoa Limited and Cheung Kong (Holdings) Limited (CKH) became Priceline's largest shareholder, with an equity stake of approximately 30 percent.
Also in June, the company launched a resort getaway service that it claims will save travelers up to 40 percent off typical rates. Priceline said it has already signed up resorts in more than 10 locations in the United States, and was slated to enter markets in Mexico and the Bahamas this summer.
In March, the company unveiled a last-minute travel booking service that expanded its offerings of airline tickets, hotel rooms and rental cars, in a bid to appeal to spur-of-the-moment leisure travelers.