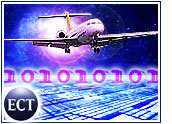 Priceline.com(Nasdaq: PCLN) has been working hard to improve its customer service andfind the right product mix, but analysts still disagree about whetherthe "name-your-own-price" e-tailer has a business model that will succeed.
"I don't believe Pricelinehas a long-term business model," Jupiter Media Metrix analystJared Blank told the E-Commerce Times. "I don't see them as along-term player in the travel market."
On the other hand, Legg Mason analyst Tom Underwood, who used to work for Priceline, does not believe Priceline is going to drop out of the Internet travel game.
"I don't see any problemsthat would lead to their demise," Underwood told the E-Commerce Times.
Priceline spokesperson Brian Ek points to Priceline's first-quarter results as proof that the e-tailer is on the comeback trail.According to the company, Priceline's first quarter gross profits rose 23 percentcompared to the fourth quarter of 2000, to $43.1 million.Additionally, the company's net loss of 3 cents per share beat analyst estimates of a loss of 5 to 7 cents per share.
Shaky Ground
Nonetheless, the debate over Priceline's long-term prospects persists. According to Blank, Priceline makes money because a certainpercentage of customers overbid on airfare and pay more thanthey would through other sites.
"I don't believe relying on the naivete of customers is a long-term business model," Blank said.
According to Underwood, however, fewer than 5 percent of Priceline'scustomers overbid on airfare.
"There is an opportunity for consumers to make trade-offs, that's what Priceline relies on," Underwood said.
Information, Please
Underwood also pointed out thatconsumers making hotel reservations are told up front theaverage rate for the class of hotel they are bidding on.
"It would help if Priceline could find a way to help consumers not name prices higher than retail," Underwood said.
However, heclassified the problem as a minor software glitch and not a fundamental flaw in Priceline's business model.
Not for Everyone
Despite their different assessments of the company, Blank and Underwood agree that Priceline's services are notfor everyone. Priceline's tickets are nonrefundable, and moreover, consumers agreeing to purchase tickets through the site are locked into buying flights before they know the travel schedule, and often end up flying at inconvenient times with multiple transfers.
"They seem to have a core group of loyal users who like to usetheir services," Blank said.
Yet, Blank added, Priceline rival Hotwire.com offers customers similarly priced airfare (*correction).
Underwood agreed that not everyone can take advantage of Priceline's deals onairfare due to scheduling issues. However, Underwood pointed out, Priceline also offersdiscount hotel and rental car reservations that can be usedeven by people with "inflexible, busy schedules."
Rocky Relations
Priceline is also still recovering from what Blankcalled "unbelievable customer service problems."
The Connecticut Better Business Bureau (BBB) expelled Priceline inSeptember, after reportedly receiving more than 300 complaintsabout the e-tailer, ranging from misrepresentation of servicesto failure to make promised refunds.
Although the BBB reinstated Priceline inDecember, consumer complaints also sparked an investigation bythe Connecticut Attorney General Richard Blumenthal.
"I think the company has had customer problems to the extentthat consumers don't understand the business model," Underwoodsaid, adding that those problems will lessen as consumers come to understand how Priceline works.
Staying on Target
In addition to customer service problems, Priceline had to pull back significantly on planned expansions last year. The company scuttled plans to introduce its servicesto Australia and New Zealand and canceled a planned expansionproject in Japan.
Priceline also postponed the launch of its life insuranceand cellular phone services in order to concentrate on growingits core businesses.
When Priceline did try to change and branch out, the attempt did not meet with much success,according to Blank.
"They will forever be known as the 'name-your-own-price' e-tailer," Blank said.
Air Supply
Blank and Underwood agree that the online travel market is poised toexplode, but the two disagree on how big a role Priceline will play in that explosion.
Underwood acknowledged that competition from Expedia (Nasdaq: EXPE) andTravelocity (Nasdaq: TVLY) was a concern, but discounted Hotwire's threat. Hesaid that even though Hotwire offers similar airfares, itdoes not have the "the same breadth of suppliers" as Pricelinebecause it is not as supplier-friendly.
However, Blank believes that the crowded field of Travelocity, Expedia, Hotwire andOrbitz — the recently launched travel mega-site — spells trouble for Priceline, because all of its rivals offer a simpler way to buy airline tickets.
"As customers are getting wiser, fewer of them are willing tojump through the hoops that Priceline requires," Blank said.

*Editor's Correction Note: In the original version of this article, we reported that Priceline rival Hotwire.com allows customers to see their flight times and routes before paying for tickets. In fact, Hotwire does not allow customers to view flight times and routes before paying for tickets.