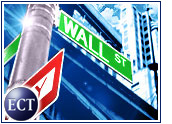 In a deal that could help speed its expansion into Asian markets, Priceline.com (Nasdaq: PCLN) announcedTuesday that two Hong Kong conglomerates have agreed to buy an additional 25million shares in the company from the Priceline founder Jay Walker and histrust.
Hutchison Whampoa Limited and Cheung Kong (Holdings) Limited (CKH) said thepurchase, which is subject to regulatory approval, will boost their jointstake in the Norwalk, Connecticut-based e-tailer to 30 percent.
As a resultof the stock acquisition, Hutchison and CKH will become Priceline'slargest shareholder, and will gain two more seats on its board of directors.
"We're at work now to introduce Priceline-like services into the Asian marketand our work is progressing," Priceline spokesperson Brian Ek told theE-Commerce Times.
Ek declined to specify whether a timetable had been setfor its Asian expansion plans.
Growth Strategy
"Priceline.com becomes an even stronger company through this transaction,because it enables us to broaden our relationship with strategic partnerswho have existing strengths in industries and technologies important to [thecompany's] future growth," Priceline chairman Richard S. Braddock said.
Braddock added that the deal underscores the company's "commitment to thesuccess of [its] business model on a global scale."
Earlier this year, Priceline rolled out a UK site, and plans to penetrate other European markets later this year.
Repeat Buyer
In February, Hutchison and CKH –both of which are controlled by Hong Kong tycoon Li Ka-shing — jointly purchasedapproximately 24 million shares of common stock from Priceline at $2.10 pershare.
In addition, the two bought roughly 11.3 million shares from Walker fora total of almost $24 million. The financial terms of the current deal werenot disclosed.
Prior to Tuesday's transaction, Hutchison and CKH held a 17.54 percent stake in thee-tailer, and Hutchison had one seat on its board of directors. After the sale, Walker, whostepped down from his role as vice chairman of Priceline in December, will hold almost 15 million shares in the company.
Asia Investment
Hutchison owns approximately 65 percent ofHutchison-Priceline Limited, the companies' Asian venture.
"The more we have come to know Priceline.com through our seat on the boardand our venture in Asia, the more confident we are about the company, itsbusiness model, its brand and long-term growth prospects," said Hutchisongroup managing director and CKH director Canning Fok.
Hutchison is a multinational that operates five core businesses in 34countries, including telecommunications and e-commerce, property and hotels,retail and manufacturing, energy and infrastructure, and ports and relatedservices.
CKH's major businesses consist of property development and management, aswell as information technology and Internet operations.
Stock Surges
Investors welcomed news of the deal. In early trading Wednesday, Priceline stock surged $1.12, or about 20 percent, to $6.57. On the heels of Tuesday's announcement, Goldman Sachs raised its estimatesfor Priceline's second quarter, saying that the "worst is behind" for Priceline.
"We continue to believe that management has 'right-sized' the business,improved customer service, and stabilized growth, resulting in an overallimproved outlook with Q1 2001 being Priceline's last unprofitable quarter,"Goldman Sachs analyst Anthony Noto wrote in a research note.
The investment firm said it expects Priceline to bring in $315 million, or 3cents per share, in revenue for the second quarter, up from its earlierestimate of $304.8 million, or 2 cents per share. According to Noto, the Hutchison and CKH stock acquisition, as well as a recentstock purchase by Priceline chief financial officer Robert Mylod of 50,000shares for roughly $250,000, signaled "confidence" in the e-tailer'sprogress.
Although Priceline stock still trails its 52-week high of $49.25 per share, it hasmanaged to bounce back in recent months from a record low of just over $1 per share.