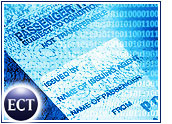 Delta Air Lines (NYSE: DAL) plans to reduce its stake in name-your-own-pricee-tailer Priceline.com (Nasdaq: PCLN), although aPriceline spokesman said the planned sale of shares is not significant anddoes not change the business relationship between the two companies.
Delta reportedly filed with the U.S. Securities and Exchange Commission tosell 5 million Priceline common shares, worth about US$26.3 million.
Priceline spokesman Brian Ek said the shares represent just "a small amount"of Delta's investment in the company. The airline, he said, continues tohold 32 million Priceline shares.
The sale does not change Delta's plans for its ongoing relationship withPriceline, Ek told the E-Commerce Times. In February, the two companies restructured their relationship to reducePriceline's dividend expenses and help it along the path to profitability.As part of the agreement, Delta exchanged its 6 million Pricelineconvertible preferred shares for new preferred stock and warrants.
Losses Mount
Delta officials were not immediately available for comment. However, JimWhitehurst, acting head of eVentures at the airline, was quoted inThursday's Wall Street Journal as saying the sale does not mean Delta ischanging its strategy as far as Priceline.
Delta's Priceline stake reportedly contributed to a $133 million loss forthe airline in the first quarter ended March 31st. Delta is a longtimeinvestor in Priceline, which is moving back to its roots in the travelbusiness as the e-tail market falters.
Ups and Downs
Priceline shares were down 22 cents at $5.03 in morning trading Thursday.Over the past year, the shares have traded as high as $51.50 and as low as$1.06. The company went public in March 1999 at $16 per share, with thestock soaring to the $162 level the following month.
Over the past few months, Priceline has been cutting costs and postponingexpansion plans as it concentrates on achieving profitability. Expansionsinto such areas as groceries and gasoline have been shelved.
Priceline built its reputation on its system of allowing consumers to shopfor products ranging from travel services to groceries to mortgage servicesby naming a price for the desired item and seeing which retailer would match it.
Back to Basics
The company's back-to-basics strategy appears to be working. Earlier thismonth, Priceline beat analyst estimates when it reported a first-quarter loss of 3 cents per share.Priceline has said it is on track to report a pro forma operating profit inthe second quarter, as revenue rises 10 to 15 percent over first-quarterlevels.
Also this month, Priceline announced a management reshuffling, puttingchairman Richard S. Braddock back in the post of chief executive officer,replacing Daniel Schulman. Braddock, who remains chairman as well, had beenCEO from July 1998 to May 2000.