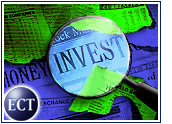 A group of investors filed a lawsuit against Priceline.com (Nasdaq: PCLN) Friday, alleging that the name-your-price e-tailer conspired to drive up the price of its shares after its initial public offering (IPO).
The suit alleges that Priceline's underwriters exchanged shares at the offering price of US$16 in exchange for guarantees from buyers to purchase additional shares at progressively higher prices after the offering, a technique commonly known as "laddering."
The lawsuit was filed by two New York City law firms, Sirota & Sirota, LLP and Lovell & Stewart, LLP, and in the name of individual investor Richard Hirsch.
The firms did not say how many investors have come forward to date. However, the lawyers are seeking to represent all investors who bought stock in Priceline between March 29, 1999 and March 14, 2001.
In addition to suing the company, the complaint specifically names three Priceline executives as defendants: chairman Richard Braddock, company founder Jay Walker and former chief financial officer Paul E. Francis.
Price Driving?
According to the complaint, the officers did not disclose the fact that some underwriters — a group that included Morgan Stanley Dean Witter, Merrill Lynch and others — had received "excessive and undisclosed commissions from certain investors" in exchange for locked-in share prices.
Those same investors also pledged to buy the stock as it went up in price, the suit claims.
"The requirement that customers make additional purchases at progressively higher prices as the price of Priceline.com stock rocketed upward … was intended to (and did) drive Priceline.com's share price up to artificially high levels," the complaint alleges.
Skyrocket Shares
Shares of Priceline hit $86.25 during the first day of trading in March 1999. The issue peaked at about $162.38 in April 1999, but now, amid the Nasdaq downturn, is trading just above $2.
The lawsuit says that the failure to disclose the higher commissions violates U.S. Securities and Exchange Commission (SEC) regulations.
Although it came nearly a year before the Nasdaq peaked, Priceline's IPO did arrive at a time when investor interest in dot-com stocks was approaching fever pace.
Attempts to reach a spokesperson for Priceline.com for comment were unsuccessful.
Shareholder Fury
Investors are filing more shareholder lawsuits in the wake of the Nasdaq Composite Index collapse, during which many tech stocks have lost more than 90 percent of their value.
In February, Nortel Networks was hit with three separate lawsuits alleging the company misrepresented its earnings and that executives benefited from insider trading.
Earlier this month, Oracle was tagged with a class action lawsuit of its own, a complaint that charged the company with making misleading statements to investors.
Layoffs Lawsuit
Priceline and Walker, meanwhile, has other legal worries. In January, the Connecticut Attorney General sued Priceline's patent holding company, Walker Digital, for violating state laws regulating layoff procedures.
The Connecticut lawsuit claims that Walker Digital owes 106 workers as much as 60 days of additional pay each, or as much as $1 million, in connection with a massive layoff in November.
The complaint alleges that Walker Digital failed to provide a 60-day notice, as required by law when layoffs involve 100 or more workers.