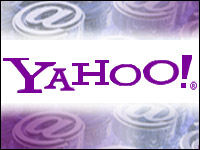 As Yahoo shareholders and employees await Tuesday's official release of the company's third-quarter financial report, neither constituency has much to be cheerful about: There are unsubstantiated reports that Yahoo will be cutting some 1,000 employees from its payroll. Its earnings are also expected to be lackluster, at best, given the economic climate of the last several months.
Indeed, the layoff rumors may well be true for precisely that reason: Even if Yahoo's Q3 earnings are respectable, the company may implement the cuts as a defensive maneuver in response to growing concerns over the larger economy. Or, the company might be cutting its payroll to appease disgruntled shareholders who are impatient for a splashy initiative, Greg Sterling, principal of Sterling Market Intelligence, told the E-Commerce Times.
"Shareholders are getting more and more frustrated — especially now that a downturn is apparent — about the failed Microsoft acquisition," he said, "so the pressure to do something dramatic will be intense.
Another dramatic possibility, Sterling suggested, might be the fulfillment of the latest takeover rumors in what could amount to an US$8 billion deal.
Yahoo spokesperson Brad Williams declined the E-Commerce Times' request for comment on any cost reduction plans.
No Market Rally
In any case, Yahoo's outlook is not inspiring a lot of enthusiasm, Frederic Ruffy, senior options strategist at WhatsTrading.com, told the E-Commerce Times.
"Twenty-six analysts offer coverage in Yahoo," he noted, "and the range of estimates is wide — between earnings per share of 6 cents to 14 cents — and reflects some uncertainty."
The consensus is 9 cents, Ruffy said — a penny less than last quarter, when Yahoo posted 10 cents per share, which missed Street estimates by 2 cents.
Shareholders are also nervous about the company's future guidance, he continued. Right now, earnings for the December quarter are expected to total 14 cents, but that may be nudged lower.
"So, investors not only face uncertainty about the actual numbers for the third quarter, but also what's in store for Yahoo in the fourth quarter and 2009," noted Ruffy.
Some overture has to be made to shareholders together with the earnings announcement, in his view. "Shareholder patience seems to be running out." he said.
Adrift With No Shore in Sight
It is understandable that Yahoo's projected earnings are all over the board, Sterling said. The company "depends a great deal on revenue for display advertising, which is weaker than search right now. There is also a great deal more competition these days than there used to be."
Yahoo's troubles — and its possible plans for layoffs and other cuts — are merely a reflection of the larger economy right now, he added. "A lot of companies are trying to reduce costs before they are compelled to do so. Yahoo's actions are just more high-profile."
What may be frustrating shareholders the most is the palpable sense that the company is now drifting, after spurning Microsoft's best and final $44 billion acquisition bid.
"It just seems like a business in liquidation right now," Peter Cohan, principal of Peter S. Cohan & Associates, told the E-Commerce Times. "It is out of ideas — and at a time when the market is contracting."