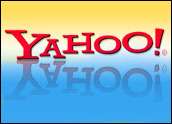 Yahoo is getting into the analytics game with the launch of a new traffic measuring tool. Yahoo Web Analytics builds on the IndexTools system acquired by the company in April. The rebranded platform is currently available in beta mode only to registered Yahoo Small Business customers and a small subset of advertisers. A wider rollout, however, is planned for the future.
Like other traffic tools in the market, Yahoo Web Analytics offers a variety of data analysis options at no direct cost. Unlike its Google-based competitor, though — on which data is delayed by several hours — Yahoo's tool provides the numbers in real-time, letting clients see immediate and up-to-the-minute usage information, says Yahoo.
Analytics Advantage
While Google's Analytics tool may have been around for two years, Yahoo is betting its real-time advantage can provide a unique added value. The lack of delay in data reporting, it hopes, will make up for any delay in the product's release.
"The data's not aggregated — the data's stored raw in our database," Jitendra Kavathekar, vice president of Yahoo Web Analytics, told the E-Commerce Times.
"You basically get real-time reports and dashboards, allowing our customers to take immediate action rather than waiting half a day, or waiting a day, or waiting a week to get the information they need," he explained.
That option, Kavathekar asserts, opens up a whole host of new options for end-users when it comes to data visualization and manipulation.
"The ability to drag-and-drop different filters — to be able to cut the data in different ways, in real-time, to get the data that you need, to get the insights you need — is something you don't generally see out there in the market," he said.
Integration Decision
Yahoo's decision to integrate the software with its existing Small Business program is no accident. The company is hoping existing users will be able to basically flip the switch and be ready to roll, without any work required.
"As you try to get metrics and reports on traffic, you have to instrument your site in the right way," Kavathekar pointed out. "We've already done that for the merchants … [so] out of the box, our customers can quickly start seeing traffic and other types of reports and dashboards."
Yahoo Web Analytics is expected to become available to a broader base of users outside of the Small Business division over the rest of the year and into the early part of 2009.