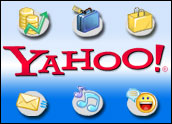 Yahoo has rejiggered its online display advertising engine in the hope that it can dominate the segment in the same way rival Google owns the search advertising market.
Called "APT" — the acronym doesn't stand for anything, according to Yahoo Vice President of Product Management John Slade — the new platform is designed to make it more efficient for advertisers to reach their audiences with display ads.
Most of Yahoo's 800 newspaper partners will be using APT by the end of the year, Slade told the E-Commerce Times. Yahoo debuted the new platform Wednesday in New York City at Advertising Week, the biggest advertising industry event in the U.S.
The San Francisco Chronicle and the San Jose Mercury News are the first newspapers to use APT.
A Powerful Platform
Currently, the display ad market is extremely fragmented, Colin Gillis, an equity analyst with Canaccord Adams, told the E-Commerce Times.
Advertisers must often go to a large and disparate group of advertising networks to reach their audiences with online display ads. Those networks tend to deliver nontargeted ads — that is, ads that are not geared toward a specific audience.
"It's the spray and pray method," Gillis said. "But Yahoo's APT is using Yahoo's deep understanding of online customer behavior and allows advertisers to buy targeted segments of interest by demographic and online behavior."
Yahoo's Slade cited the Mercury News as an example.
"The Merc has a display ad sales force," he noted. "It goes out to businesses in San Jose every day to sell ads. Maybe there's a pizza chain that wants its ads on the Mercury News Web site to attract students from San Jose State. The Merc probably has a certain inventory of Web pages that they can tell is frequented by San Jose State students, like the section on Spartan sports."
The pages frequented by San Jose State students are prime display ad territory for the pizza chain, he said.
However, the ad opportunity goes beyond the Mercury News sites. Many San Jose State students spend a lot of time on Yahoo reading their e-mail.
"The cross-selling allows the Merc sales force to extend their ad buy into the Yahoo network of Web sites," Slade said. "The Merc can then capture more ad dollars from the students."
What Yahoo brings to the table is a massive audience for display advertisers.
"Yahoo has 100 billion page views per month," Gillis said. "That's a very deep data set they're mining for online behavior, and that's what APT sits on top of. Advertisers will get back a much more robust set of analytics."
Display Ads: Bigger Than Search
In launching APT, Yahoo is trying to get a headstart on its competitors.
"Yahoo's doing this because Google — with DoubleClick — is going to be hot on their heels," Gillis said. "This will help them keep their market share."
Staving off Google is only one part of the equation, however. The display ad market is much larger than the search ad market, observed Yahoo's Slade.
"The overwhelming numbers of page views on the Internet are primarily supported by display ads," he said. "Many folks believe that search results pages are the dominant number of page views on the Internet, but that is not true."
Canaccord's Gillis agreed.
"The ad money will be rotating away from newspapers, magazines and TV toward online display ads" he said.
However, Yahoo fully intends to integrate its search advertising technology into APT at some time in the future.
"It's definitely in the plans to integrate search advertising into APT at some point down the road," Slade said.