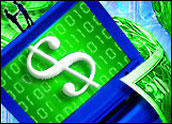 The din of protest against the proposed Google and Yahoo ad partnership, announced earlier this summer, is getting louder every day.
The World Association of Newspapers, a Paris-based organization that represents about 18,000 newspapers and 77 newspaper associations around the world, is asking the Antitrust Division of the United States Department of Justice, the European Commission's Competition Directorate, and the Competition Bureau of Canada to nix the deal.
This follows on the heels of last week's request from the New York-based Association of National Advertisers to the U.S. Department of Justice to block the deal. A Google-Yahoo tie-up would diminish competition, increase concentration of market power in just two companies, and potentially raise prices to advertisers, ANA argued.
WAN cited similar objections: Yahoo would be fatally weakened as a competitor. Advertisers would migrate to Google, since they would see diminishing price advantages to advertising through Yahoo — an outcome, the organization suggested, that is probably intended.
Google has refused to allow Yahoo to show Google ads on the Web sites of new publishing partners it might acquire after the deal takes effect, argued WAN. Google's condition would impede one of Yahoo's last remaining opportunities to compete. With the partnership in place, Yahoo's bids for newspapers' ad business would almost certainly be lower than they are today.
Whether the various regulatory authorities will agree with WAN's take on the issue remains to be seen. In general, the Department of Justice has leaned toward allowing such deals over the last seven years, while the EU has given them a tougher go, Stewart Weltman, founder of Weltman Law Firm, told the E-Commerce Times.
However, the traditional measures of market concentration may not apply in this scenario. "Much turns on how you define the market and ultimately whether the transaction will be pro-competition or not," Weltman said.
Unprecedented Scope
Defining the market is the rub for this new business model, Chris Collins, a partner with Vanderpool, Frostick and Nishanian, told the E-Commerce Times. "Because this tech amalgamation is venturing into new realms, we don't know how putting this much control under one group will play out for users and the industry."
What Google and Yahoo are likely banking on, he continued, is the fact that there are no metrics by which to gauge the impact.
It is true that there are few guideposts for the competitive authorities, Chris Karagheuzoff, a partner at Dorsey & Whitney, told the E-Commerce Times. Some past events do have a little bearing on the decision, but even examining those leaves more questions than answers.
For instance, Publicis Groupe — an advertising organization — moved to enter into online advertising partnerships with Google, Microsoft, Yahoo and AOL in an effort to increase its share of the online ad market, Karagheuzoff noted.
It was a vertical arrangement designed to allow Publicis clients to more easily launch ad campaigns across the advertising networks those high-profile Internet firms dominate, he explained. "The regulatory authorities could look at this and decide that since Publicis Groupe — essentially a customer — didn't have a problem negotiating with these firms," there would be no antitrust ramifications for the Google-Yahoo deal.
Or, they could decide that if Google-Yahoo ad platforms were to merge, Publicis Groupe never would have been able to negotiate such a deal, said Karagheuzoff.
Other Lessons
There are few easily translatable metrics to guide the authorities, commented Karagheuzoff. A 1999 decision allowed the US$8.3 billion merger between CBS, Infinity and Outdoor Systems. The U.S. government had been concerned that the transaction would give the company a dominant share of out-of-home advertising, such as billboards, subway displays, and signs that appear on the sides of buses and bus shelters. The transaction was approved only after Infinity Broadcasting and Outdoor Systems agreed to divest certain advertising displays in cities where their market share would have been particularly high.
"The challenge facing the government is that many of the traditional means available to lessen the anticompetitive impact of a merger or joint venture — as in divestiture of holdings in geographic areas or product lines where the combined company would otherwise dominate — may not be available in the Internet search advertising arena, where anyone conducting Internet searching from anywhere who fits search criteria will see the ad," he said.
Ultimately, the Yahoo-Google deal raises two antitrust questions, one concerning the short run and the other concerning the long run, said Keith Hylton, a law professor at Boston Unversity and author of the textbook, Antitrust Law: Economic Theory and Common Law.
"The long-run question is whether consumers are harmed by a plan that effectively locks up the largest non-Google search platform in existence," he told the E-Commerce Times. "Presumably, if the two had not entered into the agreement, Microsoft or some other firm would have acquired Yahoo. An independent acquirer would have used Yahoo's search platform to try to compete directly against Google."
That is unlikely to happen under the current arrangement, Hylton observed. The proposed plan effectively postpones the threat of any serious competition developing against Google, and the antitrust investigation will probably consider whether the agreement was adopted for the purpose of discouraging a rival firm — such as Microsoft — from purchasing Yahoo.
In Defense of the Deal
The short-run question is obvious: Will consumers will be harmed by an agreement that apparently reduces competition between Yahoo and Google? "This is such an obvious concern that I would assume Google has thought this one through and will offer evidence of efficiencies to support the plan," said Hylton.
Indeed, both Google and Yahoo have gone to Washington, as well as to the media, in defense of their deal. Most recently, it was Hilary Schneider, executive vice president of Yahoo, who told reporters that the partnership would offer solid benefits for advertisers.
Through the partnership, advertisers will be able to reach both Yahoo and Google users, she reportedly said, resulting in more access and a better return on investment for advertisers.