Amid ongoing economic challenges, some entrepreneurs are finding success with specialized marketing tools aligned with the Amazon marketplace. Using these tools and other marketplace offerings, small business owners can better navigate the challenges of an economic downturn.
According to the "2023 State of the Amazon Seller Report" that Jungle Scout recently conducted, these small businesses have seen substantial growth in sales, with 89% reporting profits in 2023. Up from 85% the previous year, that figure is highly significant. Sellers are experiencing rising costs for everything from goods to shipping and advertising.
Key to their sales successes on Amazon is the retail boost they got from platforms supporting their entrepreneurship, such as Jungle Scout. The company processes data from more than 500 million Amazon products. Its database tracks products from the Amazon catalog and the sales history of a product.
Amazon seller Jake Zaratsian relied heavily on the company's research for insights on marketplace sellers, buying preferences, and other retail statistics.
"Jungle Scout helped me quantify the size of my market with over two years of historical Amazon sales and competition data, identify the top keywords in my niche with search volume estimates, and gave me clear insight into what my Amazon FBA fees and ROI would be," he told The E-Commerce Times.
FBA, also known as Fulfillment by Amazon, is a service that allows retailers to use Amazon to store, pick, pack, and ship customer orders.
Amazon Sellers' Multichannel Strategies and Demographics
The Jungle Scout report shows that Amazon sellers have a level of resiliency shared by other e-commerce businesses compared to other sectors. That speaks loudly for e-commerce globally.
Multichannel marketing is driving sellers' success. For instance, 61% of Amazon retailers used at least one other channel in 2022 — up from 58% the year prior — and more than half plan to explore new e-commerce platforms and new global marketplaces in 2023.
Amazon sellers responding to the survey forming the basis of the Jungle Scout report cited their top five alternative platforms to feed their multichannel marketing plan. Their rankings place eBay as number one, followed by Shopify. Walmart, Etsy, and Facebook Marketplace captured the remaining marketplace slots.
In addition, one in three sellers is focused on acquiring other e-commerce brands this year, signaling overall confidence in the industry's future. The report did not indicate success differences among differing Amazon seller profiles.
However, the report did identify the typical seller as between 24 and 44 years old (58%) and predominantly male (72%). Selling goods on Amazon is not their only income source. Half have full- or part-time jobs outside of e-commerce.
Analytics Essential to Selling Strategy
One of the biggest tips Zaratsian has for entrepreneurs on starting a successful e-commerce business in a recession is to understand their market fully before investing. That advice represents what he faced in launching his retail business on Amazon.
First, you want to confirm that the product is in high demand year-round. Then analyze the competition to check whether the established brands dominate the category or if new sellers are competing.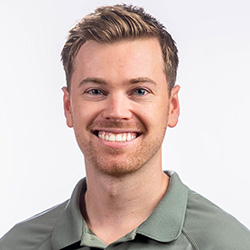 "But most importantly, understand all the costs and fees associated with selling the product. This will give you a clear idea of your expected ROI, hopefully above 100%," Zaratsian explained.
Seller support firms can be critical for newcomers to Amazon. Amazon also offers sellers a selection of training and marketing tools.
Two that Zaratsian briefly discussed have similar sounding names: Jungle Scout and AMZScout.
AMZScout is mainly a product research tool for setting parameters and scouring the Amazon database for winning product ideas. Then users research keywords and analyze competitors themselves.
Jungle Scout helps sellers uncover and quantify everything, according to Zaratsian. The company's Amazon FBA Guide is on YouTube, as are more retail selling lessons on the Jungle Scout YouTube channel.
Zaratsian later became more closely affiliated with Jungle Scout. The two companies differ in that Jungle Scout provides sellers with more than only product and keyword research tools.
For instance, Jungle Scout empowers sellers with solutions to effectively manage and scale their businesses every step of the way with Inventory Management, Sales, Profits and Advertising Analytics, Marketing, and supplier research tools, according to Zaratsian.
Drop Shipping to Private Label Sucess
Those tools were a big help to Zaratsian, who was no retail stranger before coming to Amazon's marketplace. First, he tried drop shipping for a few years.
Not that the business made much money, but it helped him get his feet wet in e-commerce, he admitted. Zaratsian became an Amazon seller to have more business control with handling his own private label line.
"I stopped [drop shipping] and never looked back. Unlike private labels, I didn't own my products," he shared.
What he enjoys most about his private label merchandise is that one day he can sell the entire business and focus on something else or start another brand.
"You cannot do that with drop shipping, so I'm glad I made the switch," he said.
Gaining Experience on Amazon
Zaratsian focused on the Product Database, Rank Tracker, and Extension tools provided by Jungle Scout to find his products. By implementing advanced filters, he isolated and organized only the best products in high demand that had relatively low competition and would yield a high and sustainable ROI.
"With these filters in place, Jungle Scout presented a long list of products that met all of my criteria, and after a few days of analyzing the results, the data led me straight to the products I now sell," he said.
Why research products to sell? To calm his inner terror about the potential of losing all his hard-earned money trying to sell a product that nobody wanted.
Instead of basing his business on a gut feeling, he opted to rely on accurate and historical sales data to guide him toward making a wise, data-driven decision. This data-driven approach is why Jungle Scout has become essential to his success, he added.
"It also helped me spot overly competitive categories and understand which products have low costs and high-profit margins. Armed with this level of granular insight, I felt a huge weight come off my shoulders, knowing that I'd done all I can to verify the opportunity before making a big investment," he noted.
Combining Passions for Filmmaking and E-Commerce
Besides remaining an Amazon seller, Zaratsian now also serves as a scriptwriter and presenter for the video team at Jungle Scout. Those roles let him tap into his earlier skills to create how-to videos and produce educational content aimed at helping new and experienced sellers grow their e-commerce businesses.
Zaratsian initially transitioned from filmmaking (an activity he pursued along with dabbling in retail earlier) to joining a prominent e-commerce agency as an Amazon consultant. He gained extensive experience working with a wide range of brands, from small startups to global leaders in multiple categories.
That led him to embark on his entrepreneurial journey, utilizing Jungle Scout for product research. From there, he grew multiple retail businesses.
"Unexpectedly, an opportunity arose to combine my passions for Amazon and filmmaking by joining Jungle Scout. It is a dream come true to share my expertise and empower others to start and grow their e-commerce businesses, just like I did," he said.
Combining Talents for Fun and Profit
Zaratsian was so pleased with the selling boosts he received from Jungle Scout when first coming to Amazon that he ultimately became part of their operation. He now manages three Amazon brands.
The first is his company, Natural Events, which sells eco-friendly and sustainably-made palm leaf plates. The company scaled revenue to over $150,000 in its first year with three SKUs, utilizing Amazon FBA.
The entrepreneur also manages Amazon operations for a brand that sells over 1,000 SKUs in the Industrial & Scientific category with monthly revenue exceeding US$1 million. This brand manufactures all of its products in the U.S. and utilizes Amazon FBA to fulfill its orders.
Besides his video content creator role at Jungle Scout, Zaratsian manages the company's in-house FBA brand, Jungle Creations, with four SKUs split between bamboo roasting sticks and the most recent product launch of washable pee pads for dogs.
He noted that within the first year, that new product reached $200,000 in revenue and gained over 500 product reviews. For more insights into this brand, check out the YouTube channel to find Jungle Scout's top strategies for sellers.
Data-Driven Strategies for E-Commerce Success
The biggest lesson Zaratsian learned about adapting marketing strategy to adjust to the ever-changing e-commerce landscape is the importance of understanding his customers better than his competitors do.
"This is why I combined my first-party data on Amazon with third-party data from Jungle Scout to gain a full 360-degree view of my customers, the challenges they face, and the solutions they need," he said.
When his customers' needs change, so does his marketing strategy, which is why data is his most significant competitive advantage as a brand owner.
Effectively managing time and resources is one of every business owner's biggest challenges. Tools like Jungle Scout allow you to offload tedious tasks and help avoid making expensive mistakes, observed Zaratsian. It provides sellers with critical data needed to make winning business decisions.
"Whether you're a first-time seller or a seasoned pro, having the most comprehensive data will give you that competitive advantage," he concluded.